There are so many genres of music in the world, and so many artists who embody them. But it's nice to hear singers and songwriters who defy categorization, mixing parts from different traditions into their own distinctive blend. We're proud to feature two of those performers: Norah Jones and Kat Edmonson.
ACL fans certainly aren't strangers to Norah Jones, who's been on the show twice before. She's back to demonstrate her continued evolution as a vocalist, writer and musician. Showcasing Little Broken Hearts, her latest album produced by Danger Mouse, Jones and her new band take her previous mix of jazz, pop and torch songs and put it through a funky psychedelic filter, giving the sprightly kiss-off "Say Goodbye" and the nonchalant murder confession "Miriam" a rich, spacey allure. Jones also visits her acclaimed record The Fall, closing the show with the luminous "Stuck" (co-written by Will Sheff, of fellow ACL alumni Okkervil River). Watch and listen as Jones takes the next step in her evolution.
Kat Edmonson makes her ACL debut on the strength of her second album Way Down Low, a record that lifts her away from the jazz traditionalism of her debut. Though still rooted in jazz, Edmonson and her band don't stick to formalities, letting as much pop melody and singer/songwriter intimacy into her music as improvisation and harmonic complexity. The catchy pop of "I Don't Know," the sly jazz of "Lucky" and the beautiful torch balladry of "Nobody Knows That" showcase a stunning young talent that commands the stage with understated grace. Edmonson may have been an unfamiliar face to many ACL fans, but they've been searching their local record stores and streaming sites for her music since they've seen this episode.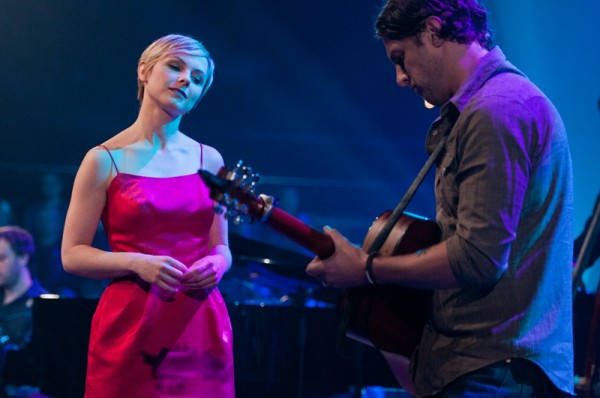 You can find more information on this episode here, but the best way to experience these singers is to tune in to your local PBS station and watch for yourself. Don't forget that you can find more info on the comings and goings of ACL on our Facebook page, Twitter feed and news page. Next week: Juanes and Jesse & Joy.