Summer may be pounding Austin with triple-degree temperatures, but we're still excited to have new ACL tapings to announce. First up is Dawes on August 25. Currently touring in support of their recently released third album, the acclaimed Stories Don't End, Dawes are evolving into one of America's most beloved young bands working today. Having already toured with the likes of Bob Dylan, Jackson Browne and Mumford & Sons, among others, and gracing the stages of the country's most prestigious festivals, Dawes' appeal crosses all age barriers and has no boundaries. To make Stories Don't End, the band traveled to North Carolina and worked with producer Jacquire King (Tom Waits, Kings of Leon, Norah Jones), resulting in their most diverse and accomplished record yet. Both Relix and American Songwriterput the band on their recent covers and Rolling Stone called the album "quietly gripping," and "deceptively gleaming." Paste noted that it's full of "their most intricate music to date, full of colorful detours and surprising instrumental flavors" and the NY Daily News declared that it "both recalls a classic era and speaks to any."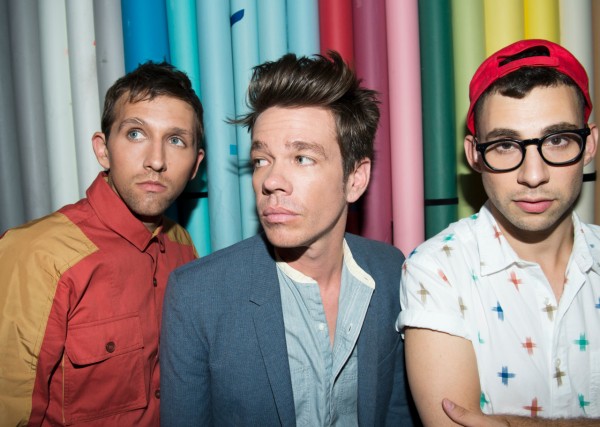 On Sept. 13 we welcome fun. The New York trio had a whirlwind year last year, releasing an inescapable brace of singles, the success of which contrasts with the band's humble beginnings. Singer Nate Ruess formed fun. after the demise of his previous band, the well-regarded but commercially unsuccessful The Format, inviting Andrew Dost of Anathallo and Jack Antonoff of Steel Train to join him. Aim & Ignite, fun.'s first LP, received critical nods, but it was their second album that put the band over the top. Some Nights boasts the massive hits "Some Nights," "Carry On" and the monster "We Are Young," singalongs that ably demonstrate what The New York Times called "grandiose pop tunes with complex structures, soaring hooks, and pensive verses."  The group also won its first Grammys, for Best New Artist and Song of the Year for "We Are Young," earlier this year.
Two great artists, two great tapings – we hope you can join us.