We're thrilled to announce a new pair of tapings for Austin City Limits: Jason Isbell on August 19 and the Black Angels on August 28.
Called "one of the greatest young songwriters we've got" by Blurt, Alabama native Jason Isbell first came to music fans' notice in 2001 as a member of the Drive-By Truckers, acting as a major songwriting force  on their acclaimed albums Decoration Day, The Dirty South and A Blessing and a Curse. He departed the Truckers and released his first solo album Sirens in the Ditch in 2007. Forming his own roots-rocking backing band the 400 Unit, Isbell garnered more huzzahs and fans with his next pair of LPs, Jason Isbell and the 400 Unit and Here We Rest. His new record Southeastern is his most personal and fulsomely praised yet. "Southeastern is pretty serious business," notes The A.V. Club. "Then again, so is life and the one that Isbell has lived thus far is certainly worth documenting, especially when the songs supporting it are this stunning."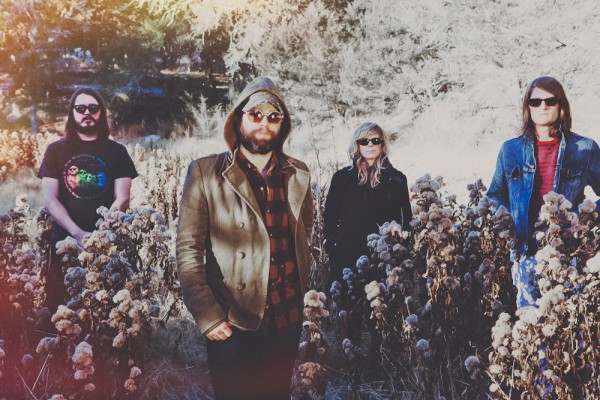 Named in tribute to the Velvet Underground number "The Black Angel's Death Song," Austin's Black Angels found themselves the spearhead of a new psychedelic revival soon after its formation in 2004. The band's carefully crafted blend of melody and noise won over fans of both modern indie rock and old-school acid rock, and its LPs Passover and Directions to See a Ghost on the hip Light in the Attic label established it as a major force in underground rock & roll. 2008 found the band not only backing its spiritual godhead Roky Erickson for a pair of gigs, but also starting its own festival, the still-running Austin Psych Fest. Signing to the revived legendary label Blue Horizon, the Black Angels signaled a poppier direction with Phosphene Dream and its latest Indigo Meadow. NPR recently said of the band, "The music slunk through the crowd like an iridescent snake wrapping itself around each and every fan in the crowd, rattling its tail and hissing a slew of bittersweet, psychedelic nothings in the process."
We're excited to bring these artists to the ACL audience. Ticket details will be forthcoming – watch this space.