"…That's a lot of stuff."
It's quite gratifying for a band at the peak of commercial success to accept an invitation to tape a performance for us – doubly so to have them to comeback and tape with us again. The producers and crew take it as a compliment that visiting artists had such a great time that they are willing to do it again, especially, since they will only be paid scale.
Acrade Fire was winding down its tour supporting the supremely successful The Suburbs. Not only did it sell, an increasingly rare feat these days, but it also garnered a BRIT, a Juno, and a Grammy.
This post will be big on eye candy and small on the proper nouns since:
1.) There is a lot of gear.
2.) There are a lot of Arcade Fires on stage.
3.) Arcade arsonists change instruments with great
frequency (like between every song frequency).
4.) These pictures were taken a year ago and I really can't
remember who did what, where.
One of two violin positions. You'll be seeing a lot of Moog moogerfooger delays and Radial JDI's on the floor this week.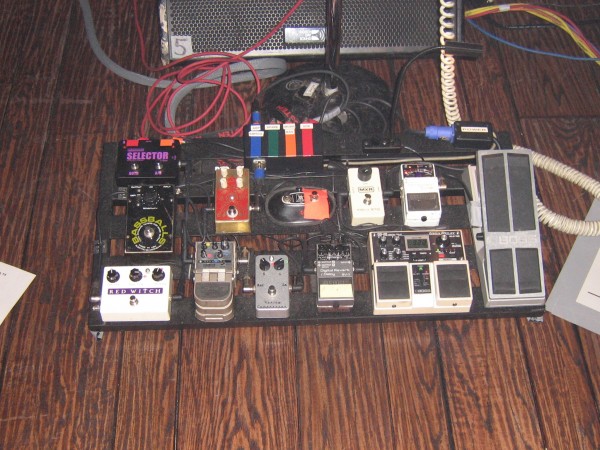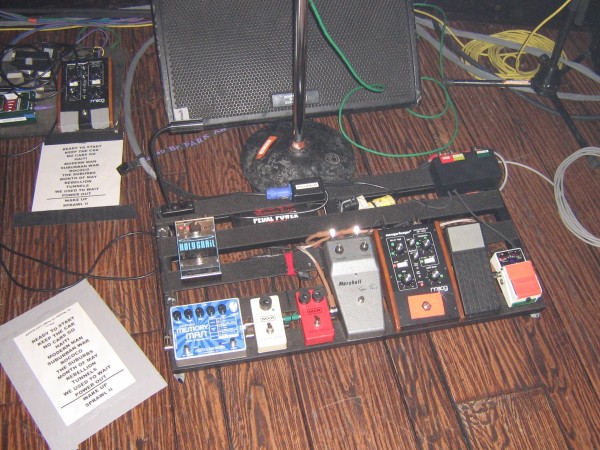 Especially Regine Chassagne's hurdy-gurdy.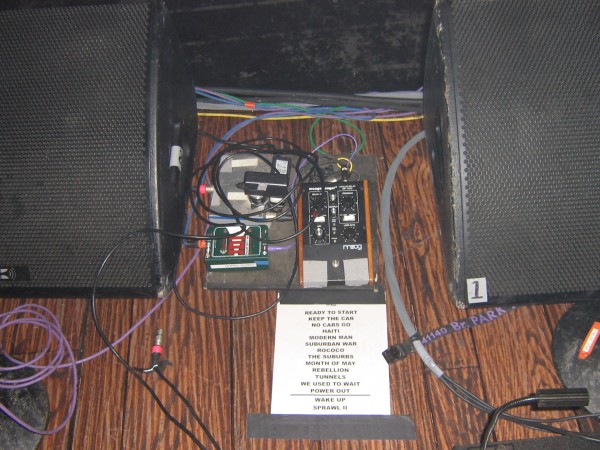 Win Butler's pedal board including a Moog MP-201 Multi Pedal, a Diamond Memory Lane 2, and a Roger Mayer Voodoo Vibe.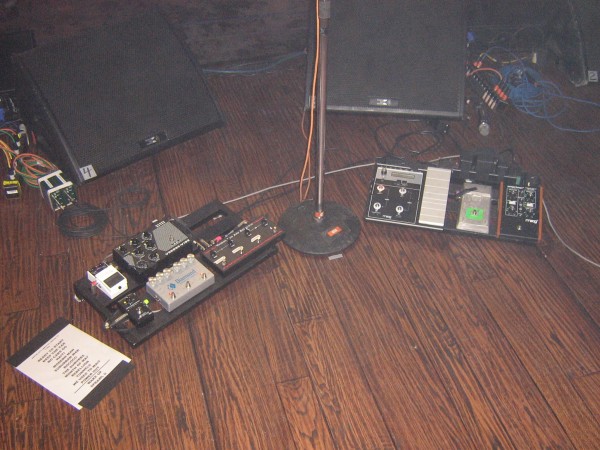 Arcade Fire used a several vintage Music Man amps for this tour. Also, notice the mic stand on the kick drum. It has a rubber base that helps isolate the stand from vibrations in the floor.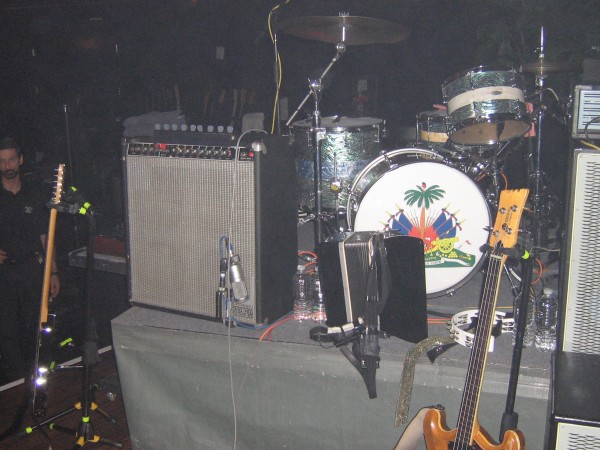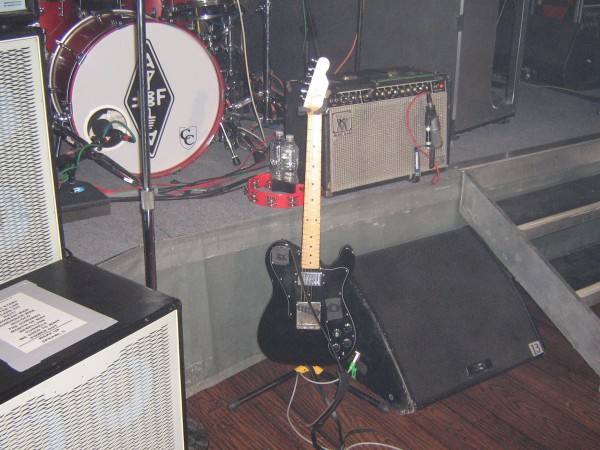 Win Butler's mic might look ancient, but only the housing is vintage. Actually, its a quite contemporary Shure SM 58 on the inside.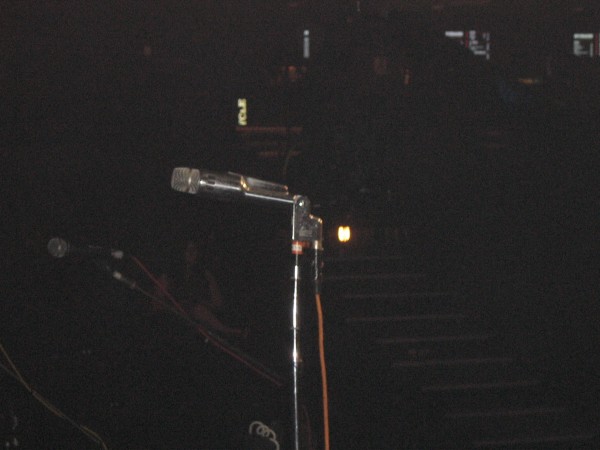 Bass duty was distributed between several band members. This Mosrite bass was plugged into Ashdown rig and miced with a Rode Procaster.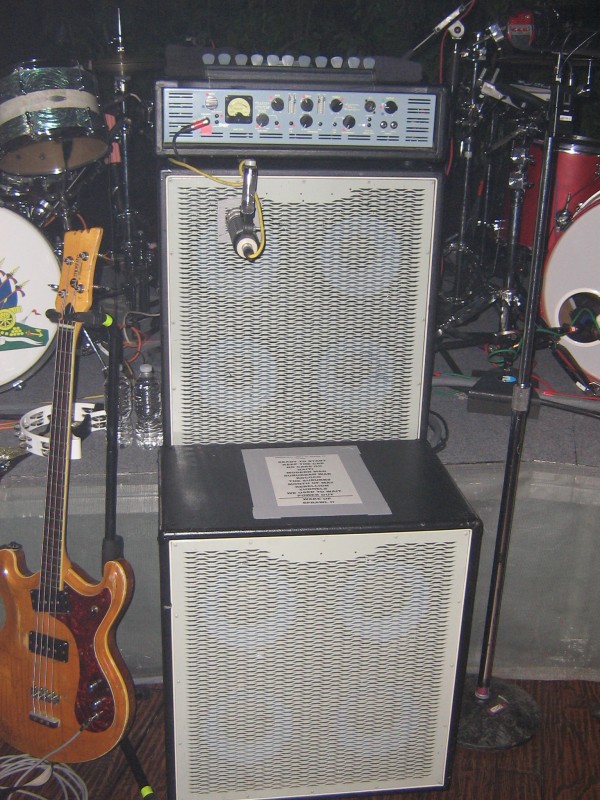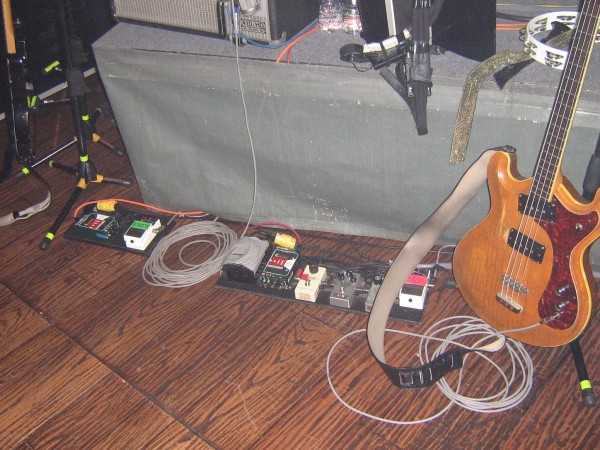 Far stage left was synth world including a Korg MS-20, a Dave Smith Prophet '08, and a Moog Rogue…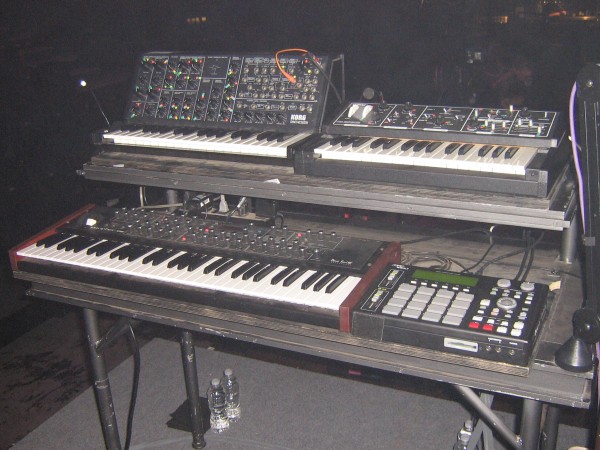 …and a Moog Taurus 2.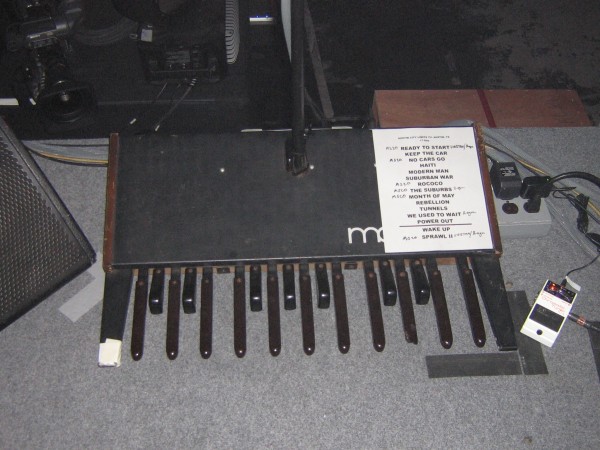 I have no idea what this is, but I want one.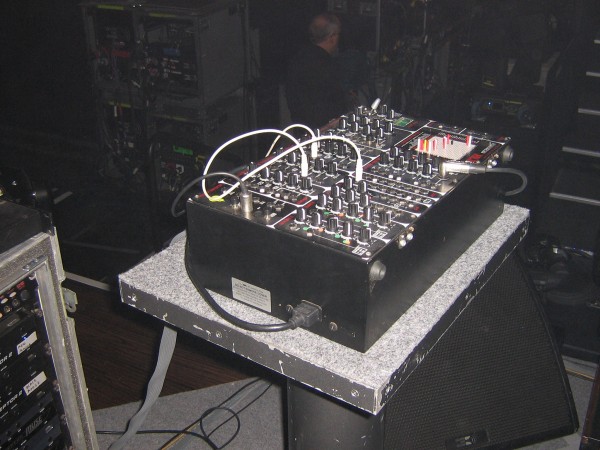 Lots of wireless in-ear monitoring, which is kind of a necessity with so many people on stage. Also, lots of wireless mics for instruments that come and go during the show.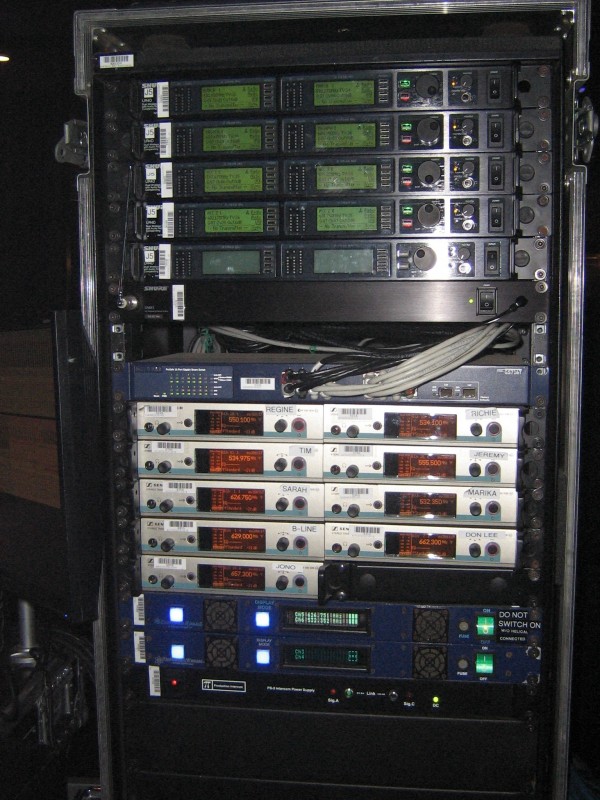 Like this drum.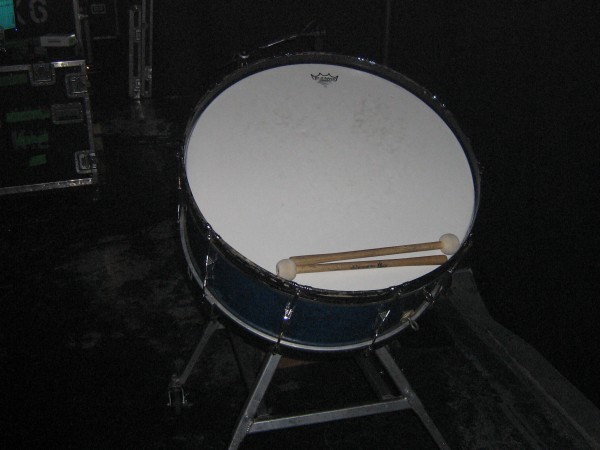 Guitar world. My favorite is the Gibson 12-string 335.
Though I also like the metal bodied mandola.
Monitors were mixed with a Digico SD7.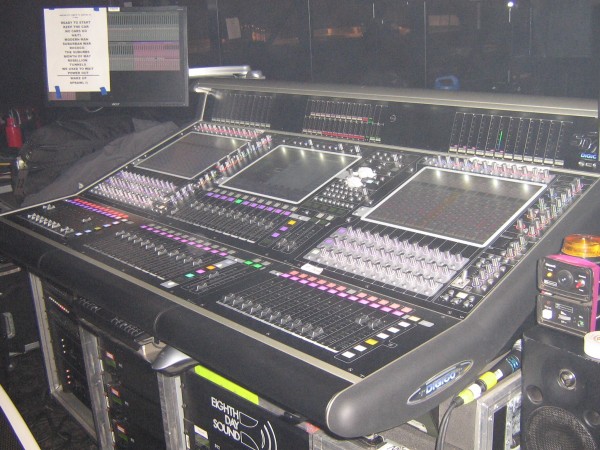 Front of House was mixed by Jim Warren. This is his very own Avid Venue running through Lake EQ. Again, the near field monitors are also seated on top of rubber-based platforms to minimize vibration and give a truer reproduction of sound.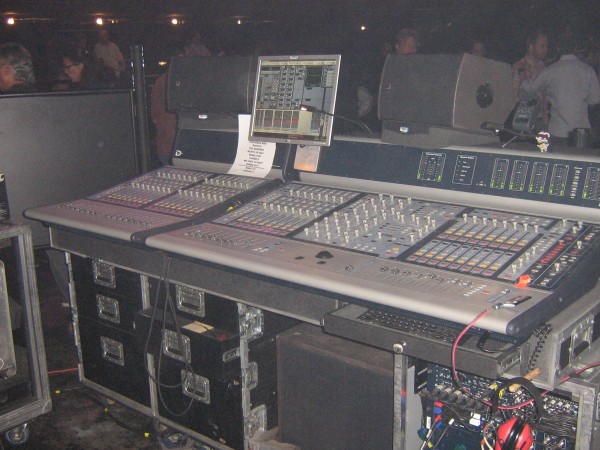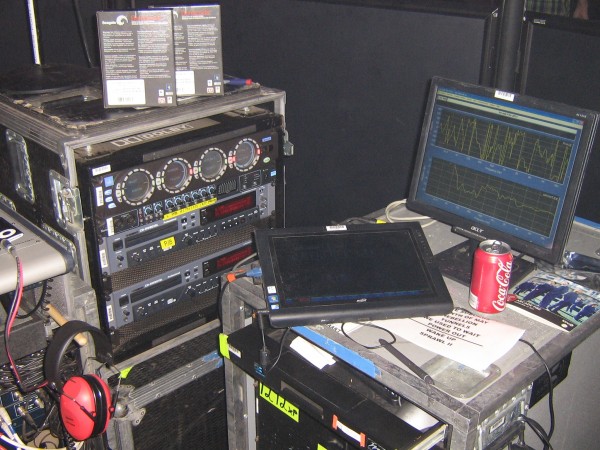 It was a real treat to work with Jim. He found a better way for us to set up our sub-woofers at the Moody Theater and had the rare skill of taking a loud band and making them sound not that loud. Mr. Warren's expertise also tamed a room that others sometimes find difficulty mixing in.
Even though I can't prove it, I have a sneaking suspicion the that it was Jim who gave a nod of approval about ACL to another band he mixes. The one that would be our Season 38 opener.