Austin City Limits made its name by showcasing the best American music, but over the past several years we've hardly limited ourselves to North American borders. This Saturday you can see some of the best music coming out of Europe, as we present Florence + the Machine and Lykke Li.
Exploding out of the U.K., Florence + the Machine bring their unique vision of rock – incorporating everything from gutsy vocals to ethereal harp to raging guitars – to our stage for an electrifying show. Twin anthems "Dog Days Are Over" and "What the Water Gave to Me" raise the roof as Florence Welch twirls across the stage like a beat-besotted ballerina. Florence fans know the score – this band is a force of nature.
The music of Lykke Li is more difficult to pin down, but that makes her work all the more enticing. The Swedish chanteuse (ACL's first Scandinavian artist) deftly mixes elements of girl group pop, steamy soul and stately torch song for an otherworldly sound all her own. "Get Some," "I Follow Rivers" and the gorgeous "Sadness is a Blessing" highlight this heavenly half-hour – tune in to hear Lykke Li's distinctive sonic signature for yourself.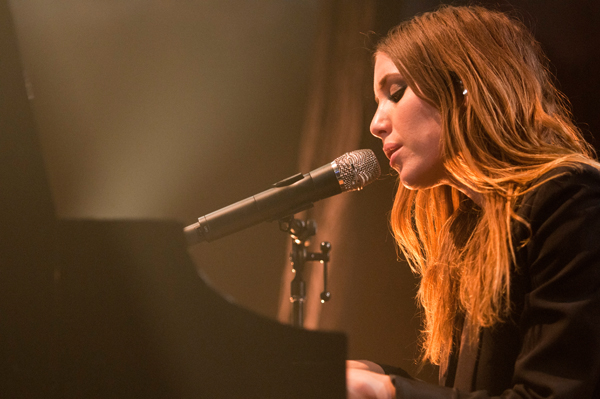 It's a night of refreshingly unique indie rock this Saturday – check the episode page for more goodies, and your local listings for exact airtimes. Keep up with ACL on Facebook,Twitter and Tumblr pages. Next week: the Dave Matthews Band.