"This is a really special night for us," noted Tim McGraw a few songs into his debut ACL taping. It's a sentiment echoed by both crowd and crew, as the country superstar blazed through a set of his distinctive brand of rockin' country music. Opening with his recent country chart topper "Felt Good On My Lips," McGraw easily placed the willing audience in his hip pocket, hopping off stage and shaking hands with the front row of the crowd. The adoring crowd roared.
McGraw previewed several songs from his upcoming, as-yet-untitled new album for eager fans. From the instantly catchy (and no doubt hitbound) anthem "Mexicoma" and the mid-tempo country pop tune "One of Those Nights" to the emotional ballads "Book of John" and "Friend of a Friend," McGraw sang the fresh tuneage with as much conviction as with the songs everyone already knew, ensuring their place in his repertoire for years to come.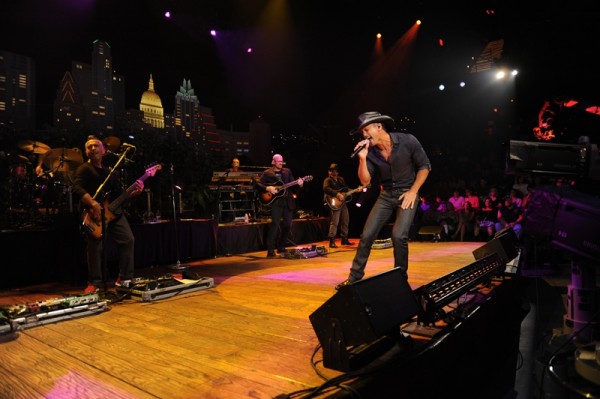 So you can imagine the groundswell of enthusiasm when McGraw did play some of his classics. The singer's specialty is singalong anthems, after all, and whether the song was a call for personal empowerment ("Unbroken"), a burst of working class angst ("All I Want is a Life") or a tribute to man-children everywhere ("A Real Good Man"), McGraw and audience melded into one excited – and exciting – voice. Even when he brought the proverbial lights down low with the regret-filled ballads "Everywhere" and "Red Rag Top," the energy stayed level and the crowd was right there with him.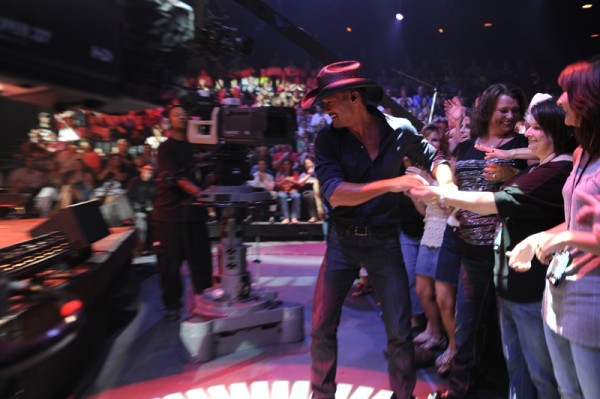 McGraw ended the main set with the emotional journey of his massive #1 single "Live Like You Were Dying" – a career-defining hit if there ever was one. But he brought the encore and the show to a close with the heavy riffs and hillbilly humor of his current hit "Truck Yeah," the kind of lighthearted tune guaranteed to crack a smile on the most jaded face, and the kind of singalong anthem for which arena concerts are made. Viewers at home will get their chances to sing along as well when the episode airs this fall – we hope you tune in and join us!