This weekend it's a Texas singer/songwriter bonanza, as we encore the 2010 season-ending episode featuring Lyle Lovett and Bob Schneider.
Lyle Lovett is no stranger to ACL audiences – this episode is his eleventh appearance (counting his stint as Nanci Griffith's backing singer in 1984, prior to his proper debut in 1987). An iconic Texas artist with strong country-western roots, the scope of Lyle's musical appetites – harvesting elements from gospel, jazz, pop, and folk – has lent itself to a body of work that truly reflects the spirit of ACL. This performance, which hightlights the album Natural Forces, was the final taping in the show's original home of Studio 6A on the UT campus – the next season saw ACL in the fabulous ACL Live at the Moody Theater. Come relive (or re-relive, if you've seen this show before) the memories with us.
Bob Schneider has also been on ACL before, back in 2000, and has been a mainstay of the Austin music scene since his late 80s days with the band Joe Rockhead. His muse has tripped down the aisles of nearly every genre you'd care to name, from funk metal to bluegrass, and he and a small army of musicians touch on everything in this performance. "My favorite songwriters never wrote songs that sounded the same or had the same general feel," Schneider says, explaining the show's eclectic nature. "How could I expect to keep myself, let alone anyone else, interested if each song didn't do its own thing or follow its own path?" Tune in to see what he means.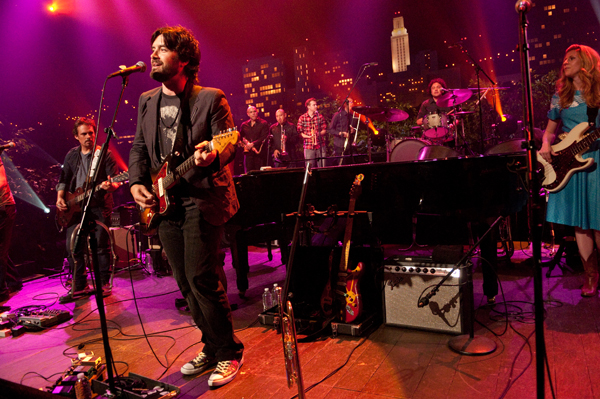 You can find more information on this episode here. Check with your local PBS station for showtimes and tune in this weekend. Join us on Facebook, Twitter and Tumblr for general ACL news. Next week we re-present the visit of another great singer/songwrter: Randy Newman.