Couldn't make it to the Stagecoach festival this weekend? Well look no further because this Cinco de Mayo, Austin City Limits is bringing you some southern twang, pink guitars, shotgun mic stands and serious country with this encore episode featuring Miranda Lambert and Jeff Bridges.
Miranda Lambert has become a household name since her appearance on Nashville Star back in 2003 and is now, undoubtedly, one of country music's biggest names. Miranda, whose father is a singer/songwriter, admits that she wasn't always keen on singing growing up, but once she turned 17 she realized that music was the most natural way for her to express herself. Since then Miranda has released four studio albums and now has a side project with Ashley Monroe and Angaleena Presley called Pistol Annies, who join Lambert to sing "Hell On Wheels,"  their biggest hit of their album by the same name.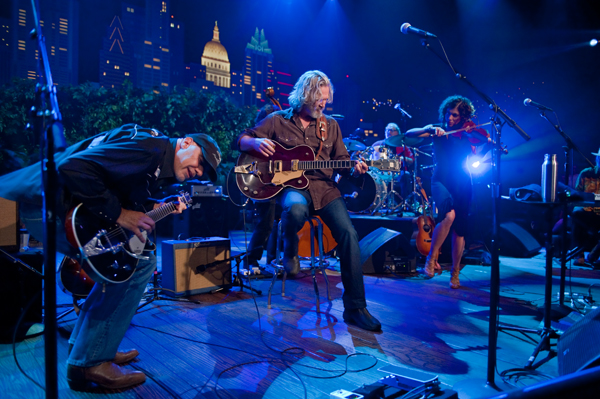 The highly acclaimed actor/singer Jeff Bridges joins Miranda in this episode singing hits from the Crazy Heart soundtrack as well as songs from his 2011 self-titled debut. Known for his prolific acting career, Bridges shows fans a different side displaying his singing and songwriting ability. While shooting Crazy Heart, Bridges realized that he was a bit tired of the "acting thing" and wanted to go back to his original interest: music. Highlights of the performance include the songs, "Somebody Else" and "What a Little Bit of Love Can Do," written by beloved Austin musician Stephen Bruton.
So sit back and relax this Saturday with country music's most famous and talented names. You won't regret it watching this episode, but you may regret all Cinco de Mayo fiestas so do yourself a favor and join us this weekend.
Be sure to check your local listings for showtimes to see this episode and be sure to follow us on Facebook, Twitter, or Tumblr to keep up with updates on tapings and airings. Next week: the Decemberists and Gillian Welch.