VIDEOS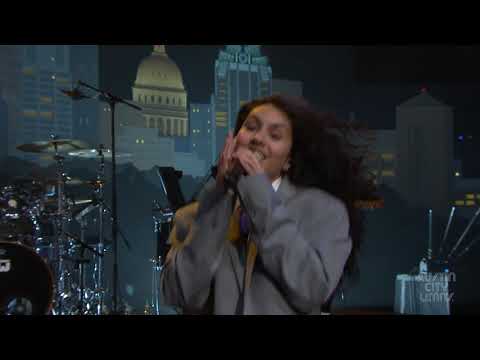 "Growing Pains" (Season 44)
Known for stripped down, powerful live shows, the 2018 Grammy Award-winner for Best New Artist Alessia Cara has had a groundbreaking run of six global platinum hits. She makes her Austin City Limits debut showcasing songs from her highly-anticipated new album alongside chart-topping career highlights.
The 21-year old Canadian recently released "Growing Pains," the debut single from her forthcoming sophomore album. The entire LP was written solely by Cara and features two songs self-produced by the Grammy Award- winning artist. "I really thought it'd be cool to have a nice challenge to see if I can write something, like a whole project, on my own," she tells Rolling Stone. "It's something that I wanted to see if I could do."
Cara catapulted onto the charts in late 2015 with her spellbinding, multi-platinum smash "Here," from her breakout platinum debut album KNOW-IT-ALL, which also spawned the chart- topping global hit "Scars To Your Beautiful." For Alessia's legions of die-hard fans, "Growing Pains" is the long-awaited follow-up to the 4x-platinum "1-800-273-8255," her hit collaboration with fellow Def Jam artist Logic, one of 2017's landmark singles with over 1.5 billion streams worldwide. Along with "Stay" — her Grammy-nominated double-platinum #1 pop collaboration with Zedd — and a parade of hits, Alessia has generated over 7 billion global streams to date, and was the most-streamed new female artist of 2017.
EPISODE LIST
Miguel / Alessia Cara (44)
NEWS
if you like Alessia Cara, you might also like...