Indie rock soaks in every style and sound imaginable, but the best of it always comes back to the other "s" word: songs. We have to two of the best song-based indie rock artists on Austin City Limits this weekend – M. Ward and Okkervil River.
After appearing as a guest with Norah Jones, Spoon and Bright Eyes, M. Ward finally graced the ACL stage under his own name. Supporting his LP Hold Time, the singer/songwriter and his band essayed his distinctive folk/pop vision brilliantly. Besides singing strong tunes like "To Go Home" (written by Austin's own Daniel Johnston), "Poison Cup" and "Never Had Nobody Like You," Ward also shows off his six-string skills with the John Faheyesque instrumental "Duet for Guitars #2/Duet for Guitars #3."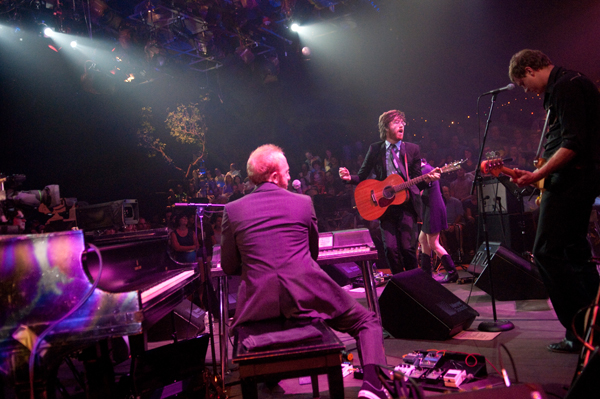 Appearing in the second half is Austin's own Okkervil River. Led by singer/songwriter Will Sheff, Okkervil's unique brand of orchestral indie rock presents multiple instruments and singers, but avoids clutter because it always serves the song at hand. Supporting the band's companion piece LPs The Stage Names and The Stand-Ins, the band joyfully surveys its career with "Lost Coastlines," "For Real" and "Our Life is Not a Movie or Maybe."
Go here for more information on this episode, and tune in to your local PBS station this weekend to see these acts in action. Check out our Facebook, Twitter and Tumblr pages for more on all things ACL. Next week: More indie rock goodness with The Head and the Heart and Gomez.