Austin City Limits is pleased to announce a trio of highly-anticipated tapings for our upcoming Season 49 to amplify your summer. On August 10, we welcome the ACL debut of innovative violinist and singer-songwriter Sudan Archives on the heels of her buzzed-about performances at Glastonbury and Coachella. On August 24, five-time Grammy-winning producer and musician Robert Glasper brings his groundbreaking, award-winning and genre-shattering Black Radio to the ACL stage alongside special guests including multiple Grammy-nominees rapper D Smoke and singer/guitarist Emily King, along with Grammy-winning R&B singer and songwriter Yebba. On August 28, acclaimed Grammy-and Americana Award-winning bluegrass iconoclast Molly Tuttle makes her ACL debut with her band Golden Highway.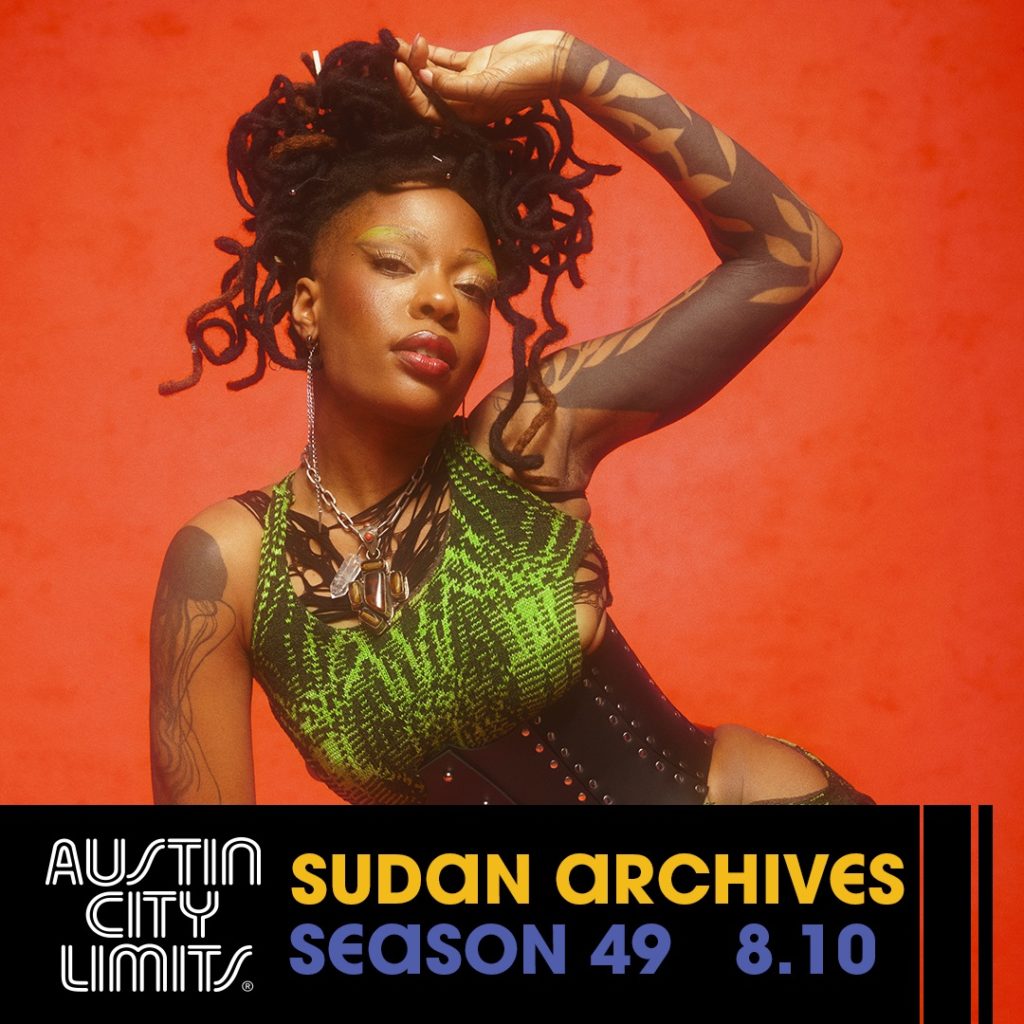 Sudan Archives breakthrough second album Natural Brown Prom Queen is an epic record that is also her most personal, taking in race, womanhood, and the fiercely loyal, loving relationships at the heart of Sudan's life with her family, friends, and partner. Born Brittney Denise Parks, Sudan burst onto the scene in 2017 with "Come Meh Way," back when she was a violinist and loop maker producing beats in her Ohio bedroom. While her 2019 debut album Athena drew inspiration from divine Black feminine power, on Natural Brown Prom Queen Sudan is in character as Britt, the girl next door from Cincinnati who drives around the city with the top down and shows up to high school prom in a pink furry bikini with her thong hanging out her denim skirt. From first listen, it's immediately apparent that Natural Brown Prom Queen is the one-woman instrumentalist's most ambitious work to date, spanning 18 tracks – from the disco-influenced R&B of "Home Maker" to Afrocentric anthem "Selfish Soul," hip-hop banger "OMG Britt," the wild ride of "NBPQ (Topless)" and the ballad "Homesick (Gorgeous & Arrogant)." The acclaimed release was named an album of the year by Pitchfork, New York Times, The Guardian, The FADER, The Needle Drop, NPR, Vulture, Time Out, CNN, Slate, Paste, SPIN, Pop Matters, and many more; "Home Maker" was chosen by Barack Obama for his Favorite Songs of 2022 and Sudan Archives was handpicked by superstar Bad Bunny for Rolling Stone's Future of Music issue. Fittingly for an album named for a homecoming event, Natural Brown Prom Queen is all about home: both Sudan's adopted hometown of L.A. and Cincinnati, where she was raised. It's intimate in all senses of the word, with Sudan unafraid to be vulnerable, tender and open about her insecurities. "Natural Brown Prom Queen is an album of many movements and ruminations, but almost all of them trace back to the multiple ways that a person can find and re-find home," writes poet and Sudan's fellow Ohio native Hanif Abdurraqib. "In flimsy, shifting geography, in the fights and triumphs that filter into interactions with beloveds and kinfolk, and, of course, the mighty work of home-making within oneself." But the record is also about finding pleasure – after all, this is the artist who played violin upside-down on a pole in a music video. On Natural Brown Prom Queen, Sudan Archives invites you to join in and embrace shared joy.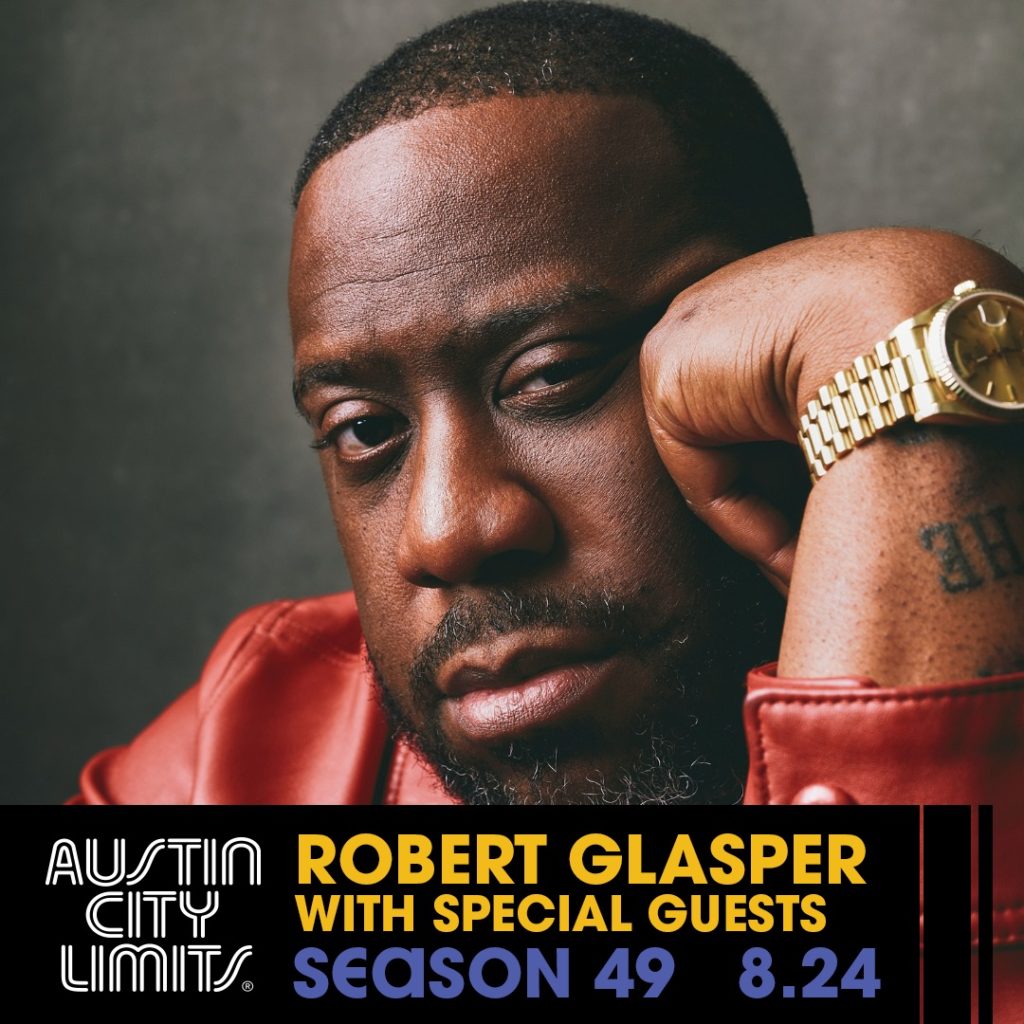 Celebrated multihyphenate Robert Glasper is the leader of a new sonic paradigm with a career that bridges musical and artistic genres. With boundless innovation and elite technique as his signature, it's no surprise that Glasper has an avalanche of accolades, awards, and achievements to his name—his contributions to music and culture span over two decades with 5 career Grammy wins and 12 nominations across 11 categories, along with a 2017 Emmy Award and a 2022 Peabody Award. The Houston native's body of work is a masterclass in hip-hop, R&B and jazz fusion that sonically has influenced the decades to come. His breakout 2012 crossover album Black Radio changed the face of the genre and set a new expectation for what popular music could be. The album earned Glasper his first career Grammy for Best R&B Album and established him as the musician of choice for some of the world's most iconic artists, notably playing keys throughout Kendrick Lamar's landmark To Pimp A Butterfly, winning another Grammy for the elastic track "These Walls." One of the most respected collaborators of his generation, the ongoing Black Radio series has since become Glasper's calling card, upholding a place at the heart of a trailblazing community. In 2023 Glasper earned his fifth Grammy Award for Best R&B Album for Black Radio III. The album's debut single "Better Than I Imagined," featuring H.E.R. and Meshell Ndegeocello, previously won a 2021 Grammy Award for Best R&B Song. Black Radio III celebrates Black joy, love and resilience with a host of special guests, including Common (with whom Robert Glasper appeared during ACL Season 44 as part of their supergroup August Greene), Killer Mike, Esperanza Spalding, Q-Tip, Ty Dolla $ign, De La Soul's Posdnuos and Jennifer Hudson. For this special ACL appearance, Glasper will be joined by Black Radio III family including a pair of triple Grammy-nominated acts, rapper D Smoke, and singer/guitarist Emily King, along with Grammy-winning R&B singer-songwriter Yebba. Glasper has formed an exceptional legacy that permeates contemporary art and advocacy. Above all, Robert Glasper is an artist at the heart of a moment – and a movement – to champion Black music, Black people, and the possibility of a better future. We welcome him back to the ACL stage in his second headlining appearance.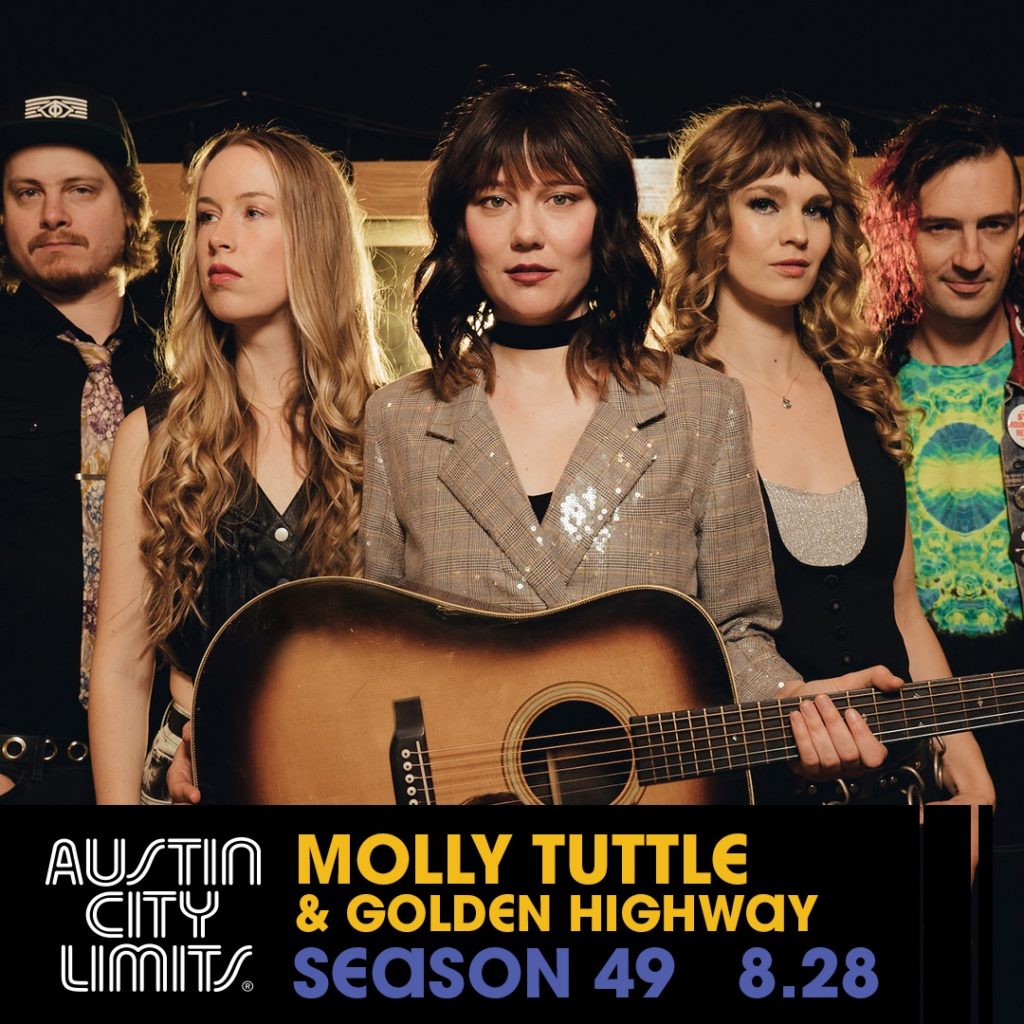 Grammy Award-winning singer, songwriter, musician and performer Molly Tuttle and her band, Golden Highway, make their ACL debut with the release of the highly-anticipated new album City of Gold, out July 21. The new record follows Tuttle's acclaimed 2022 album, Crooked Tree, which won Best Bluegrass Album at the 65th Annual Grammy Awards in 2023 and also led to a Best New Artist nomination. NPR Music calls her "a female flat picker extraordinaire with agility, speed and elegance who distinctively brings American roots music into the spotlight." Produced by Tuttle and bluegrass legend Jerry Douglas and recorded in Nashville, City of Gold, —written primarily by Tuttle and Ketch Secor of Old Crow Medicine Show—captures the electric energy of Golden Highway's live shows. Reflecting on the project, Northern California native Tuttle tells it best firsthand: "When I was a kid, we took a field trip to Coloma, CA to learn about the gold rush. I'll never forget the dusty hills and the grizzled old miner who showed us the nugget around his neck. Just like gold fever, music has always captivated me, captured my heart, and driven me to great lengths to explore its depths. On my new album I dug deep as a songwriter and co-producer and surfaced with a record that celebrates the music of my heart, my life, the land where I grew up, and the stories I heard along the way. I made this record with my band Golden Highway after playing over 100 shows across the country last year. On the road and in the studio, we are inspired by artists such as John Hartford, Gillian Welch and Peter Rowan to name a few, whose records are like family albums to us. Just like them, on this album we chart some new territory along some old familiar ground. The songs span from breakdowns to ballads, fairytales and fiddle tunes, from Yosemite up to the Gold Country and out beyond the mountains. That visit to Coloma, site of California's first gold strike is where I first heard about El Dorado, the city of gold. Playing music can take you to a place that is just as precious." Tuttle moved to Nashville in 2015 and in the years since, the celebrated artist has been nominated for Best New Artist at the 65th Annual Grammy Awards, won Album of the Year at the 2023 International Folk Music Awards, Female Vocalist of the Year at the 2022 International Bluegrass Music Awards, Instrumentalist of the Year at the 2018 Americana Music Awards and Guitar Player of the Year at the IBMAs in both 2017 and 2018, the first woman to receive the honor. Tuttle has performed around the world, including shows with Sam Bush, Béla Fleck, Hiss Golden Messenger, Jason Isbell, Old Crow Medicine Show and Dwight Yoakam, as well as at major festivals including Bonnaroo, Newport Folk Festival and Pilgrimage. In celebration of the new music, the band will tour throughout the summer including dates supporting Dave Matthews (who guests on the new record), Tommy Emmanuel, Greensky Bluegrass, Charley Crockett and Marcus King.
We're thrilled to welcome these music innovators to the ACL stage. Want to be part of our audience? We will post information on how to get free passes a week in advance of the taping. Follow us on Facebook and Twitter for notice of postings. The broadcast episodes will air on PBS this fall as part of our upcoming Season 49.