Austin City Limits kicks off an exciting summer with a trio of new tapings for Season 49: the return of celebrated Americana superstars Jason Isbell and the 400 Unit on June 14 in their third headlining appearance; the long-awaited comeback, after nearly four decades, of country icon Tanya Tucker on July 10; and the debut of global music powerhouse Jorge Drexler, who swept the 2022 Latin Grammy Awards with a record seven awards, on July 31.
A Jason Isbell record always lands like a decoder ring in the ears and hearts of his audience, a soundtrack to his world and, magically, to theirs, too. Weathervanes, Isbell and his GRAMMY®-winning band the 400 Unit's eighth album, out June 9, carries the same revelatory power. This is a storyteller at the peak of his craft, observing his fellow wanderers, looking inside and trying to understand, reducing a universe to four minutes. Isbell shrinks life small enough to name the fear and then strip it away, helping his listeners make sense of how two plus two stops equaling four once you reach a certain age—and carry a certain amount of scars. "There is something about boundaries on this record," Isbell says. "As you mature, you still attempt to keep the ability to love somebody fully and completely while you're growing into an adult and learning how to love yourself." Written and produced by Isbell, Weathervanes is a collection of grown-up songs: Songs about adult love, about change, about the danger of nostalgia and the interrogation of myths, about cruelty and regret and redemption. Some will make you cry alone in your car and others will make you sing along with thousands of strangers in a big summer pavilion, united in the great miracle of being alive. The record features the rolling thunder of Isbell's fearsome 400 Unit, who've earned a place in the rock 'n' roll cosmos alongside the greatest backing ensembles, as powerful and essential to the storytelling as The E Street Band or the Wailers. They make a big noise, as Isbell puts it, and he feels so comfortable letting them be a main prism through which much of the world hears his art. He can be private but with his mighty band behind him he transforms, and there is a version of himself that can only exist in their presence. The roots of this record go back into the isolation of the pandemic and to Isbell's recent time on the set as an actor on Martin Scorsese's Killers of the Flower Moon. There were guitars in his trailer and in his rented house and a lot of time to sit and think. The melancholy yet soaring track "King of Oklahoma" was written there. Isbell also watched the great director work, saw the relationship between a clear vision and its execution, and perhaps most important, saw how even someone as decorated as Scorsese sought out and used his co-workers' opinions. "It definitely helped when I got into the studio," Isbell says. "I had this reinvigorated sense of collaboration. You can have an idea and you can execute it and not compromise — and still listen to the other people in the room."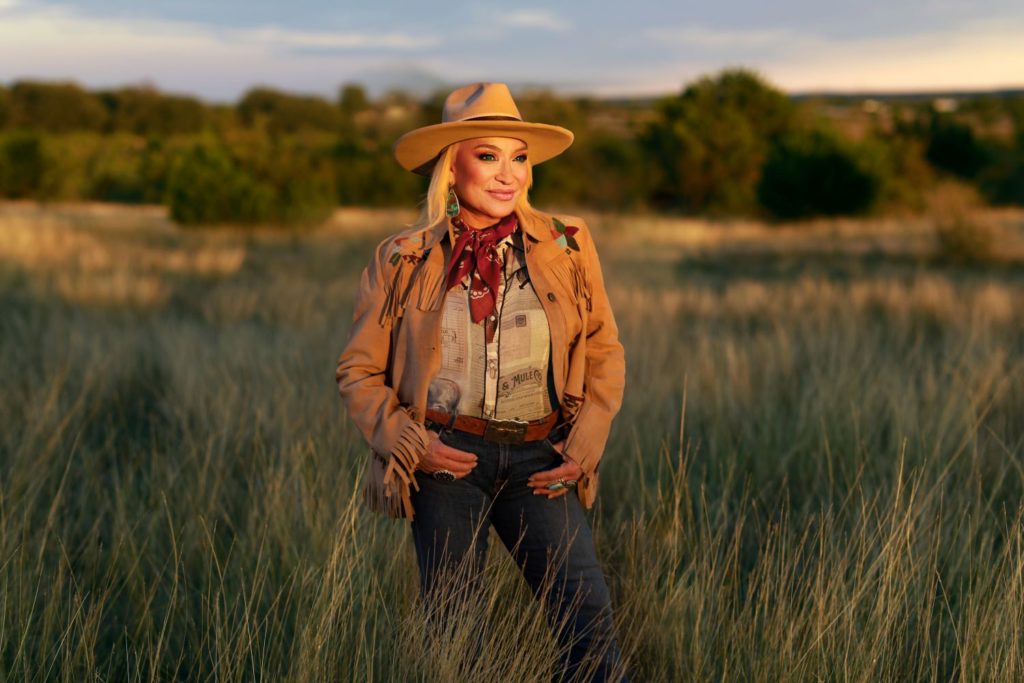 Edgy. Classic. Country. A defining voice of music and a modern-day legend, 2023 Country Music Hall of Fame Inductee and two-time GRAMMY® winner Tanya Tucker continues to inspire artists today. Born in Seminole, Texas, Tanya – who first appeared on ACL in 1986, during Season 11 – had her first country hit, the classic "Delta Dawn," at the age of 13 in 1972. Since that auspicious beginning, she has become one of the most admired and influential artists in country music history, amassing 23 Top 40 albums and a stellar string of 56 Top 40 singles, ten of which reached the No. 1 spot on the Billboard country charts. Tanya's indelible songs include some of country music's biggest hits such as the aforementioned "Delta Dawn," "Soon," "Two Sparrows in a Hurricane," "It's a Little Too Late," "Trouble," "Texas (When I Die)," "If It Don't Come Easy," "Strong Enough To Bend" and many more. Tanya is also the recipient of numerous awards, including two CMAs, two ACMs and three CMT awards. In 2020, Tanya received two GRAMMY® Awards for Best Country Album: While I'm Livin' and Best Country Song: "Bring My Flowers Now." In the fall of 2020, Fantasy Records released Tanya Tucker – Live From The Troubadour on the one-year anniversary of Tanya's historic, standing-room only set from which it originates. In October 2022, The Return of Tanya Tucker, Featuring Brandi Carlile, a documentary that chronicles the resurgence in Tucker's career following the success of While I'm Livin', hit theaters globally via Sony Pictures Classics. Lauded by The New York Times, the documentary raves that Tanya "hasn't lost a step in terms of phrasing. The teardrop in her voice, strategically used in heartache songs, remains credible. [The doc] interweaves the contemporary sessions…better-than-competent piece of fan service." In December 2022, Tanya made her acting debut in a lead role in Paramount's A Nashville Country Christmas, starring alongside Academy Award® winner Keith Carradine. This June, Fantasy Records will release Tanya's new album, Sweet Western Sound, which stands on her exquisitely warm and wizened vocals and a spectacular collection of cut-deep songs—an assertive and confident declaration of vitality and purpose from an irrepressible and irreplaceable country music icon. Produced once again by Brandi Carlile and Shooter Jennings, Sweet Western Sound reunites the award-winning trio. In October of 2023, Tanya will be inducted into the Country Music Hall of Fame – marking more than 50 years in the entertainment business.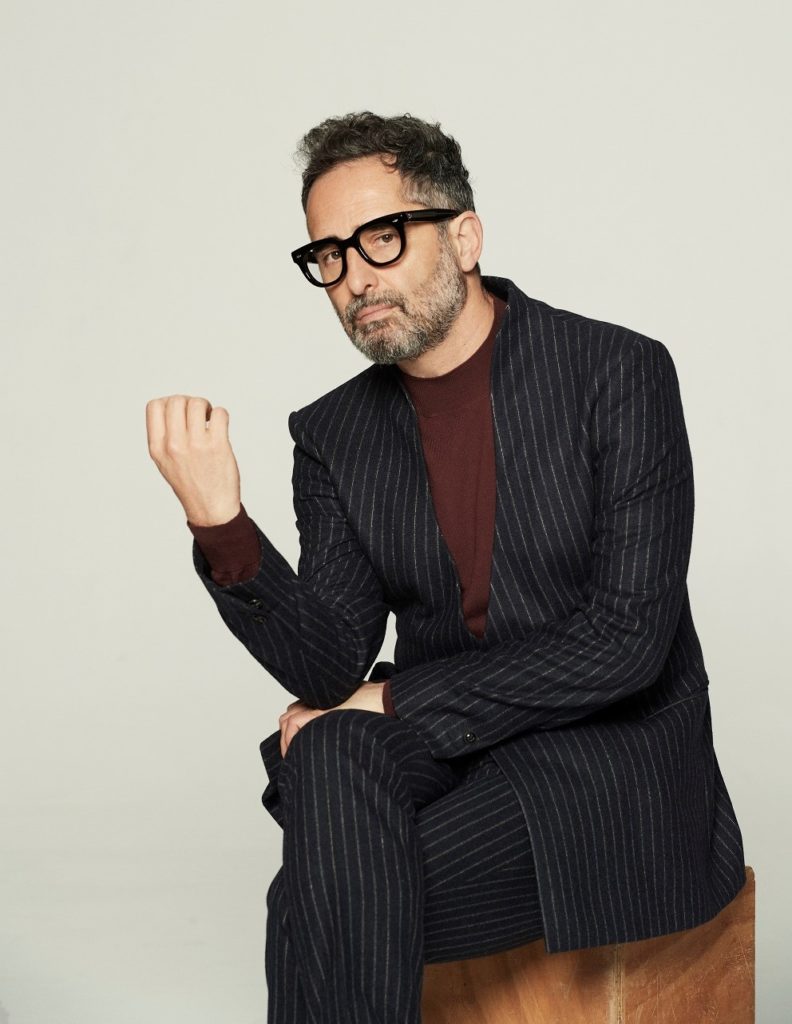 Jorge Drexler is an Uruguayan musician and singer-songwriter with a storied professional career—over the course of three decades, he has recorded fourteen studio albums and has toured all over the world. The widely-acclaimed and decorated artist is the recipient of an Academy Award (2004) and thirteen Latin Grammys (2014, 2018, 2021, 2022). In 2022 Drexler released the acclaimed Tinta y Tiempo (Ink and Time), his fourteenth studio album, which earned an astonishing seven awards at 2022's Latin Grammy Awards, including top honors of Song of the Year and Record of the Year for the album's breakout single "Tocarte" (To Touch You). The sweeping and cinematic Tinta y Tiempo focuses on nature's invention of love as a survival mechanism. "It was the thematic vector that informs the entire record, the kind of discourse that comes up when you emerge from a pandemic," says Drexler. "Dealing with fear and the possibility of death makes you ponder the importance of life. Love as driving energy, life's dynamo. This is why I believe the album is filled with color." Anchored on his trademark poetic cosmovision and quirky wordplay, the collection is boosted by exquisite orchestral arrangements. Guest artists including Panamanian songwriter Rubén Blades, Spanish rapper C. Tangana, Israeli rapper/singer Noga Erez and Uruguayan singer Martín Buscaglia add color to a sophisticated songbook that finds Drexler's voice—a wondrous instrument, capable of evoking vulnerability, hope and wistfulness within a single verse—in a state of grace. Rolling Stone calls the album "One of the most whimsical and free-spirited albums of his 30-year career." The New York Times remarks that "Tinta y Tiempo is Drexler's 14th studio album in a recording career filled with richly poetic, ingeniously constructed songs, delivered with amiable understatement." This is an album of classic elegance and, at the same time, the overall sound vibrates in a very contemporary frequency, combining elements of candombe, pop, bossa nova, flamenco, bolero, Carioca funk, hip hop, trap, zamba, soul, Panamanian mejorana, or baguala, filtered through the sound of the orchestra, samples, percussive textures, female vocals, bass, drums, electric guitar and keyboards.  The conceptual song cycle of Tinta y Tiempo sums up Drexler's lush take on popular song, its ability to uplift and enlighten. "We have just emerged from a very difficult experience," he adds. "Our capacity to love and our zest for life have been tested. The act of loving involves a certain sense of confusion, of losing control, and there's nothing wrong with that. We should not lock ourselves in a world fueled by fear and self-oppression. We must keep our hearts thirsty for more, much more – against all odds." 
Want to be part of our audience? We will post information on how to get free passes a week in advance of the taping. Follow us on Facebook and Twitter for notice of postings. The broadcast episodes will air on PBS this fall as part of our upcoming Season 49.