Austin City Limits proudly announces the first tapings of Season 49 with a pair of highly-anticipated tapings showcasing American originals. On March 19, acclaimed author/singer/songwriter Margo Price returns to our stage for the first time since Season 42. Fast-rising trio MUNA take time from their US headlining tour and stadium dates opening for Taylor Swift to make their ACL debut on April 24.
Margo Price returns to the ACL stage with Strays, her "strongest, most cohesive record yet" (Rolling Stone). Featuring "volcanic vocal performances and sharp character studies" (Vulture), as well as Sharon Van Etten, Lucius, and The Heartbreakers' Mike Campbell, the record "struts through big-hearted indie country, honky-tonk stomp and '70s guitar-explosion psychedelia" (The New York Times). The new album serves as a resilient proclamation of freedom for Price, who surmounts a lifetime of loss, lies, trauma and substance abuse (as chronicled in her best-selling memoir Maybe We'll Make It, hailed one of the best books of 2022) with ten new songs that prove her place as an independent artist, singular storyteller and endlessly experimental explorer, with so much to say but nothing to prove. While much of Strays was written in a South Carolina cottage – during six days that the Nashville-based Price spent eating psychedelic mushrooms with her husband and musical partner Jeremy Ivey – the album was primarily recorded in California's Topanga Canyon. There at producer Jonathan Wilson's studio in the summer of 2021, Price and her longtime band of Pricetags channeled their telepathic abilities into their best recording sessions and most ambitious array of sounds, styles and arrangements to date. Having been together since the days before Midwest Farmer's Daughter, her breakthrough 2016 debut that Rolling Stone named one of the Greatest Country Albums of All Time, Price and her band tracked live in the same room, simultaneously expanding upon and completely exploding the notions of every other album they have made together. Price sings unabashedly about self-worth, bodily autonomy and a woman's right to choose. Across the rest of the LP, she writes about losing herself in sex, overcoming marital conflict, tuning out haters, the aftermath of quitting drinking and more, as "Strays bursts with easy confidence and kind, stoic pearls of wisdom" (Pitchfork). "I feel this urgency to keep moving, keep creating," says Price. "Maybe it's getting older, or the years the pandemic stole from us all. I feel more mature in the way that I write now, I'm on more than just a search for large crowds and accolades. I'm trying to find what my soul needs."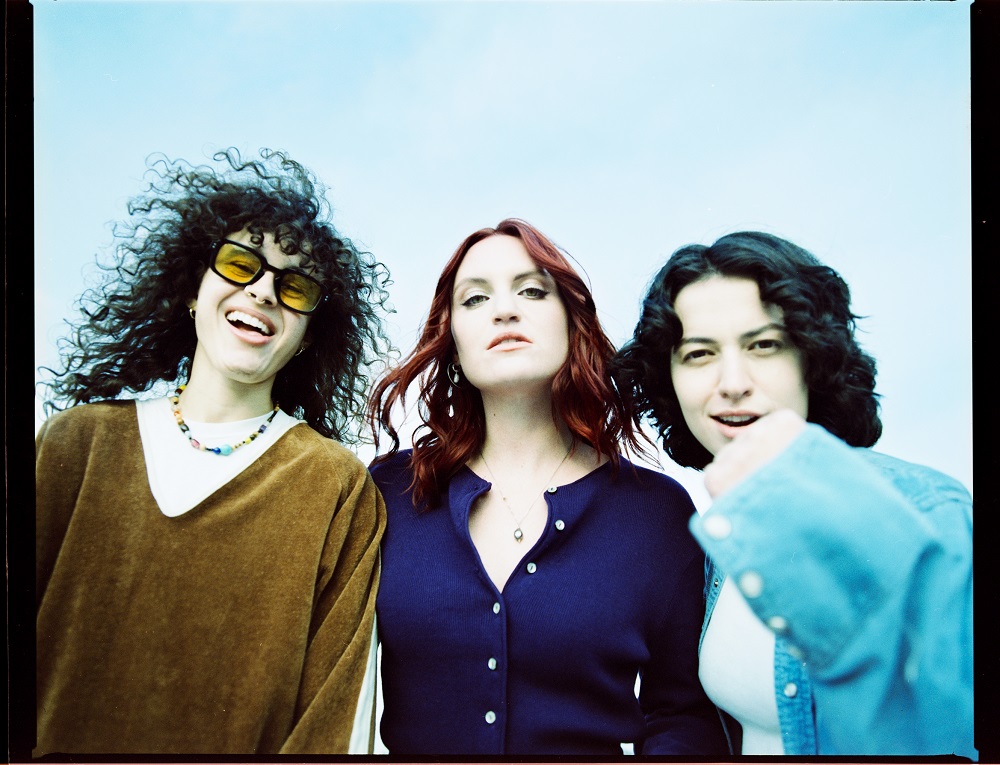 Working the source code of pop, MUNA is magic. Coming up on ten years of friendship, singer/songwriter Katie Gavin and guitarists Naomi McPherson and Josette Maskin began making music together in college, at USC, and released an early hit in the 2017 single "I Know a Place," a pent-up invocation of LGBTQ sanctuary and transcendence. Now in their late twenties, the trio has become something more like family. Their now viral single "Silk Chiffon," 2021's life-affirming, queer anthem, which features MUNA'S new label head Phoebe Bridgers, hit the gray skies of the pandemic's year-and-a-half mark like a double rainbow. For Naomi McPherson, MUNA's guitarist and producer, it was a "song for kids to have their first gay kiss to." "Silk Chiffon" leads off MUNA, their self-titled third release and a feat of an album — the forceful, deliberate, dimensional output of a band who has nothing to prove to anyone except themselves. The synth on "What I Want" scintillates like a Robyn dance-floor anthem; "Anything But Me," galloping in 12/8, gives off Shania Twain in eighties neon; "Kind of Girl," with its soaring, plaintive The Chicks chorus, begs to be sung at max volume with your best friends. MUNA earned widespread acclaim and the album landed on multiple best of 2022 year end lists including Billboard, Los Angeles Times, Rolling Stone, Stereogum and TIME Magazine. The band was also hailed as Consequence's 2022 Band of the Year. MUNA sold out shows all over the world in 2022 and were handpicked by Taylor Swift for a coveted opening slot on her upcoming "Eras" 2023 stadium tour in between their own US headlining "Life's So Fun" tour and festival slots at 2023's Coachella and Bonnaroo. "What ultimately keeps us together," Maskin said, "is knowing that someone's going to hear each one of these songs and use it to make a change they need in their life." McPherson added, "I hope this album helps people connect to each other the way that we, in MUNA, have learned to connect to each other." What MUNA does, in the end is carve out a space in the middle of whatever existential muck you're doing the everyday dog-paddle through and transports you, suddenly — you who've come to music looking for an answer you can't find anywhere else — into a room where everything is possible. We're thrilled to welcome MUNA to the ACL stage.Want to be part of our audience? We will post information on how to get free passes a week in advance of the taping. Follow us on Facebook and Twitter for notice of postings. The broadcast episodes will air on PBS as part of our upcoming Season 49.