Austin City Limits is proud to welcome a pair of highly-anticipated acts to our stage, making their ACL debuts as part of our Season 47: celebrated musician Jon Batiste on July 18, and acclaimed Texas singer-songwriter Charley Crockett on July 28.
Musician and composer Jon Batiste recently topped a banner awards season with an Academy Award for the soundtrack Soul, winning Best Score for Disney and Pixar's hit animated film. His jazz-infused score, created alongside the work of fellow musicians Trent Reznor and Atticus Ross, picked up over 35 international awards including a BAFTA, Golden Globe and Critics' Choice award. Collecting his trophy at the Los Angeles ceremony, Batiste said: "What's deep is that God gave us 12 notes. It's the same twelve 12 notes that Duke Ellington had, Bach had, Nina Simone (had)…This moment is a culmination of a series of miracles. It's so incredibly powerful to stand here and the lineage that we come from, the lineage in this film…I'm just thankful to God for those 12 notes."
In between sessions for Soul, Jon Batiste also recorded a brand-new studio album, WE ARE, recently released on Verve Records to critical acclaim. The album debuted in the Top 10 R&B Charts, Top Album Charts, and the single "I NEED YOU" recently reached #1 on the AAA Radio Charts. Vanity Fair described the album as "a vivid turn from straight jazz to joyful, danceable pop and neo-soul", while Billboard called it "a delightful marriage of contemporary jazz melodies and slick pop." WE ARE represents a completely new sonic chapter for Jon Batiste. He wrote and planned much of the project in about a week from his dressing room at The Late Show with Stephen Colbert, where he's the musical director and bandleader. The album was recorded in New York, Los Angeles and in his native New Orleans, melding inspiration from his new home and new collaborators with that of the Batiste musical dynasty. On WE ARE, Batiste presents a captivating musical experience to the world rooted in catharsis, joy, freedom, contemplation and sensuality. It's a love letter to his southern roots and the heritage of Black Music with guest appearances by Mavis Staples, Quincy Jones, Zadie Smith, PJ Morton, Trombone Shorty, St Augustine Marching 100, his father Michael Batiste, grandfather David Gauthier and many more. It is a meditation steeped in the sounds of the times with collaborators including POMO (Anderson.Paak), Ricky Reed (Lizzo), Jahaan Sweet (Drake, Eminem) as well as songwriter Autumn Rowe and producer Kizzo.
Batiste says, "WE ARE is a message of love for humanity, of humble reverence for our past, and of a hopeful future, in which we are the ones who can save us. The art reveals its motive to you. You just have to wait for the Spirit to tell you what it wants." We are thrilled to welcome him for his first-ever appearance on the ACL stage.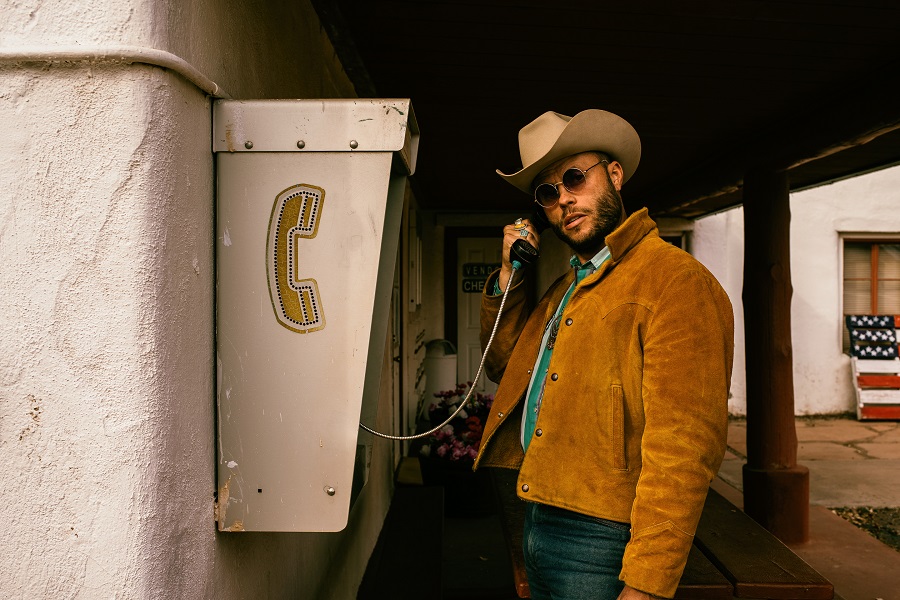 Newly nominated for Emerging Act of the Year at the 2021 Americana Music Awards, Charley Crockett has become one of the leading lights in independent country music following a decade of busking on the streets of New York City and New Orleans, and only two years removed from life-saving open-heart surgery. The South Texas native crafts his self-proclaimed "Gulf & Western" sound by synthesizing country, blues, soul, cajun, Western Swing, R&B and other pieces of American roots music into an unmatched, truly singular sound. When Crockett's voice comes out of your speakers, there is no confusing him for any other artist. Rolling Stone raves Crockett is "Gearing up for a breakout year" and NPR Music calls him "such a fascinating mix, very 21st century and very vintage." The Wall Street Journal agrees, "Mr. Crockett's unique vocal style is one third Ernest Tubb honky tonk with clipped-word diction, one third Bill Withers low-key, soulful crooning, and one third jazzy French Quarter second-line swagger."
Hailing from the Texas bordertown of San Benito, Crockett was raised in an isolated, rural part of the Rio Grande Valley by a single mother in a trailer surrounded by sugar cane and grapefruit fields. As a teenager he was into free-styling and rapping. He spent formative years living with his uncle in New Orleans where he first became a street performer who discovered a love for folk music. In New York City he played hip hop and blues on street corners and in subway cars. What's important to his identity as an artist, says Crockett, is that he has lived the songs he writes and sings. The prolific artist surprise released 10 For Slim: Charley Crockett Sings James Hand, a tribute to his friend and Texas honky tonk hero James Hand in February, and will release another full-length album of new songs later this year. We're excited to welcome Charley Crockett and his band the Blue Drifters to the ACL stage.