Austin City Limits is proud to announce a pair of highly-anticipated tapings showcasing acclaimed artists who blur the lines between soul, gospel, folk and blues. On November 1, an Austin treasure returns to our stage, as Ruthie Foster tapes her second appearance; on November 5, we welcome one of Nashville's hottest acts, The War And Treaty, in their ACL debut. Austin City Limits is delighted to announce we will live stream both these tapings along with the previously announced long-awaited taping of Texas songwriting legend Ray Wylie Hubbard on October 21. With live music still on pause, ACL continues to provide viewers a front-row seat to the best in live performance. ACL offers fans a unique opportunity to watch the trio of tapings live in their entirety from the safety of their homes and screens at this location on each date at 7pm CT/8pm ET. ACL has taped before a live audience for its entire 45-year history, and recently resumed tapings without a live audience. The broadcast version of these tapings will air later this season as part of our Season 46 on PBS.
In the tight-knit musical community of Austin, Texas, it's tough to get away with posturing. You either bring it, or you don't. If you do, word gets around. And one day, you find yourself duetting with Bonnie Raitt, or standing onstage with the Allman Brothers at New York's Beacon Theater and trading verses with Susan Tedeschi. You might even wind up getting nominated for a Best Blues Album Grammy — three times in a row. And those nominations would be in addition to your seven Blues Music Awards, three Austin Music Awards, the Grand Prix du Disque award from the Académie Charles-Cros in France, a Living Blues Critics' Award for Female Blues Artist of the Year, and the title of an "inspiring American Artist" as a 2018 United States Artists Fellow.
There's only one Austinite with that résumé: Ruthie Foster. Drawing influence from legendary acts like Mavis Staples and Aretha Franklin, Foster developed a unique sound unable to be contained within a single genre. That uniqueness echoes a common theme in Ruthie's life and career – marching to the beat of her own drum. Ruthie's latest album Live at the Paramount, swings back to the days (and nights) when Lady Ella sang Ellington and Sinatra blasted off with Count Basie and Quincy Jones. Ruthie refers to her live shows as "hallelujah time," and we are thrilled to welcome her back to the ACL stage for her first headlining appearance since her 2003 debut.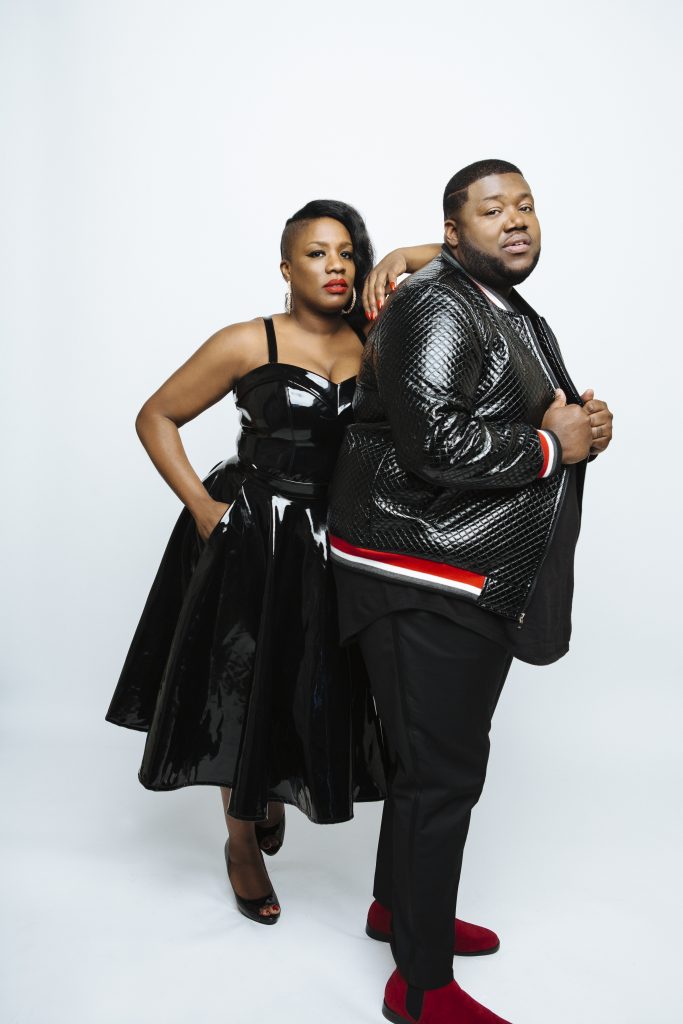 Since forming in 2014, dynamic duo The War And Treaty have won critical acclaim and amassed a following as eclectic as their sound itself, a bluesy but joyful fusion of Southern soul, gospel, country, and rock-and-roll. Known for a live show nearly revival-like in intensity, the husband-and-wife team of Michael Trotter Jr. and Tanya Blount-Trotter endlessly create an exhilarating exchange of energy with their audience, a dynamic they've brought to the stage in opening for the legendary Al Green, touring with the likes of Brandi Carlile and Jason Isbell and taking the stage at the 2020 Grammy Awards earlier this year, performing alongside icons like Cyndi Lauper, John Legend, Gary Clark Jr., and Common.
So when it came time to choose a title for their recently released sophomore album, The War And Treaty quickly landed on Hearts Town—the couple's affectionate nickname for their ardently devoted fanbase. "Hearts Town is a neighborhood strictly made up of people who all share the same kind of heart: hearts that love, hearts that heal, hearts that don't see division," says Michael. "There's all different types of people within that neighborhood, but they're still somehow all working together—which is exactly the kind of town we want to live in." Their full-length debut for Rounder Records, Hearts Town arrives as the follow-up to 2018's Healing Tide, a widely acclaimed effort that saw The War And Treaty named 2019's Emerging Act of the Year by the Americana Music Association.
While the new album unfailingly harnesses the thrilling vitality of their live set, each song spotlights The War And Treaty's heart-on-sleeve storytelling and poetic simplicity with greater impact than ever before. The War And Treaty drive home their impassioned plea for unity in times of division. "We were seeing so much anger in the world as we were making this album, so we wanted to give people something that told them, 'Stop looking for the next Dr. King or Malcolm or Mother Teresa, and start looking for the first you,'" says Michael. "Right now a lot of people are feeling so deeply engulfed in pain and surrounded by negativity, and sometimes you just need to hear that you're good," says Tanya. "That's the whole idea behind Hearts Town: no one's trying to change what you think or how you talk or anything else about you. You're just fine the way you are." We're proud to welcome The War and Treaty to the ACL stage.