Austin City Limits spotlights newly minted five-time Grammy Award winner Billie Eilish in an epic hour. The global pop phenomenon performs her off-kilter pop hits and songs from her acclaimed multi-platinum smash WHEN WE ALL FALL ASLEEP, WHERE DO WE GO?

18-year-old Los Angeles native Billie Eilish just swept the 2020 Grammy Awards, winning Best New Artist, Song, Record and Album of the Year, becoming only the second person in Grammy history to win all of the "Big Four" categories and the youngest person ever to win Album of the Year.

Eilish's celebrated debut album, 2019's WHEN WE ALL FALL ASLEEP, WHERE DO WE GO? is the centerpiece of her stunning ACL debut, and the striking neon-green clad teen commands the stage in an electrifying 14-song set, accompanied by her brother and collaborator FINNEAS, who earned his first Grammys as 2020 Producer of the Year for his sister's debut.

Sporting a shock of lime-green hair and an oversized t-shirt, Eilish playfully saunters onstage to the electronic pulse of her Grammy-winning, No. 1 megahit, the pop-noir smash "bad guy," as her whisper-speak vocals lend a sinister edge to this tale of dark seduction. She thrills on the thorny world domination fantasy "you should see me in a crown," directing the delirious crowd to "sing as loud as you possibly can." The innately groundbreaking artist remakes pop iconography and gives voice to 21st century teen ennui with lacerating songs about Gen Z angst, recreational drug use, heartbreak and self-destruction. Eilish performs the early career highlights that launched her meteoric rise: the sparse, synthy 2016 viral hit ballad "ocean eyes" (that generated a massive online following), and the spellbinding, melancholy "idontwannabeyouanymore," from her 2017 EP Don't Smile At Me.

A truly hypnotic performer, Eilish flaunts her range, singing with featherlight vocals and a lingering ache on the haunting heartbreak anthem "when the party's over"—about going home angry and alone—before giving in to the sampled screams and grim impulses of the monster under the bed fever dream "bury a friend" for a riveting closer. The young star then descends into the rapt ACL audience, sweetly embracing her fans, enveloped in a screaming sea of hands and iPhones.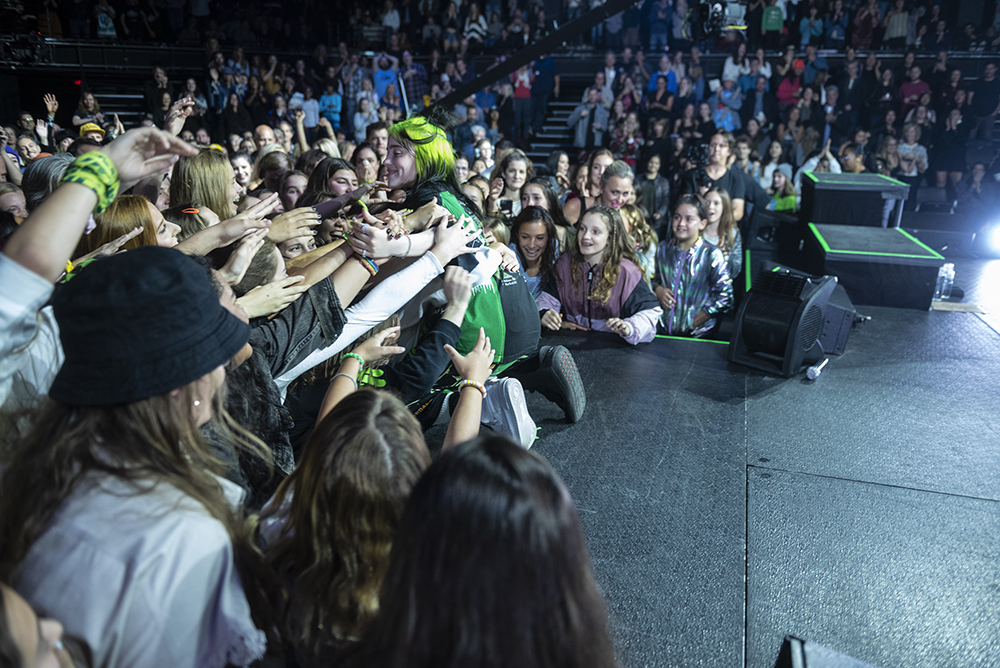 "Whether you're already a hardcore fan, or you were captivated by her mesmerizing Grammy performance, this is a rare opportunity to see the many dimensions of Billie Eilish live in concert," says ACL executive producer Terry Lickona. "An artist like Billie comes along once in a generation. Her Grammy sweep is historic; her ACL performance is historic."

As always, check your local PBS listings for the broadcast time in your area, and don't forget to click over to our Facebook and Twitter pages or sign up for our newsletter for more ACL info. Join us next week for another new episode, featuring Grammy-winning Spanish star Rosalía.
BILLIE EILISH setlist:
bad guy
my strange addiction
you should see me in a crown
idontwannabeyouanymore
copycat
when i was older
wish you were gay
xanny
all the good girls go to hell
ilomilo
bellyache
ocean eyes
when the party's over
bury a friend
goodbye (outro)