Austin City Limits showcases acclaimed artist Maggie Rogers in a sparkling hour premiering as part of ACL's milestone Season 45.
Maggie Rogers makes her ACL debut in an irresistible hour showcasing songs from her Capitol Records debut album Heard It In A Past Life. Raised in rural Easton, Maryland, the 25-year-old phenom delivers a captivating rendition of "Alaska," the breakout song that became a viral sensation and introduced her talents as a songwriter and producer to the world. Heard It In Past Life entered Billboard's Top Album Sales chart at No. 1 and debuted at No. 2 on the Billboard 200 Chart. The album sold over 200,000 album adjusted units, amassed over 500 million combined streams and received widespread critical praise from NPR, The New York Times, Rolling Stone, Pitchfork, TIME Magazine, Billboard and many more.
Her buoyant 11-song set is filled with open-hearted anthems about love and relationships, including chart-topping fan-favorites "Light On" and "Fallingwater." Rogers dances ecstatically across the stage, glowing as she moves with her music's creative beats. With barefaced honesty, she inspires a genuine connection with her audience, and the admiring Austin crowd sings along passionately on the choruses. The magnetic artist closes out the standout hour alone on the stage for a gorgeous a cappella performance of "Color Song," signaling an enduring new talent has arrived.
"Maggie's music is 100% emotion," says ACL executive producer Terry Lickona, "and her live performances are exuberant and unfettered in a way you seldom see on a stage. Her music celebrates life, and Maggie Rogers is a gift to us all."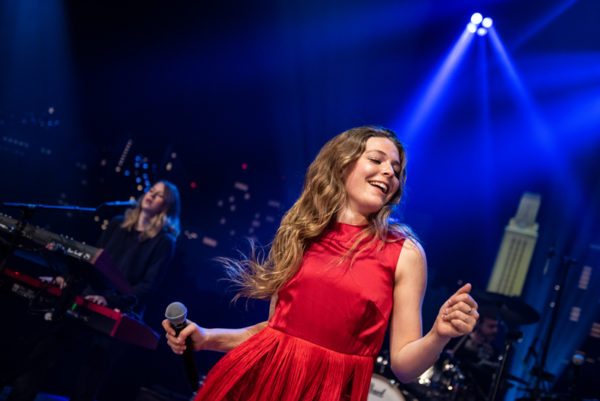 Tune in this weekend for this episode, and, as always, check your local PBS listings for the broadcast time in your area. Go to the episode page for more info, and don't forget to click over to our Facebook, Twitter and newsletter pages for more ACL info. Join us next week for another brand new episode, featuring veteran singer/songwriter Steve Earle's tribute to his mentor Guy Clark.