We here at Austin City Limits are deeply saddened to report the death of former ACL executive producer Dick Peterson.
An Austin native, Dick started working for KLRU-TV after college in the mid-sixties, back when it was still KLRN and a shared station with San Antonio. Following a stint in the Air Force, he returned to public television via WQED, the home station for Mister Rogers' Neighborhood, before moving on to KUHT in Houston and KAET in Phoenix. Dick then moved on to the Mecca of television production: Hollywood. While there, he worked as an editor for sitcoms The Bob Newhart Show, Maude (whose star Bea Arthur called Dick "a peach") and the short-lived Maggie Briggs, whose headliner, Suzanne Pleshette, called Dick her favorite editor.
Dick returned to KLRU in 1984 to take over as vice president of production. In that role he brought the skills and professionalism he learned while in Hollywood, applying those same standards to local productions, including Austin City Limits. He also brought a mastery of stretching budgets, knowing how to get the most out of limited funds – a not inconsiderable skill in the waxing and waning fortunes of public broadcasting. When he became executive producer of Austin City Limits in 2000, he was able to adhere to the production values for which ACL had become known during years lean and fertile. Never a fan of the spotlight, Dick stayed resolutely behind the scenes, rarely, if ever, taking credit for the work he did for the show.
Dick retired from KLRU in 2009. "Dick did many great things for KLRU and for Austin City Limits," says KLRU Vice President of Programming Maria Rodriguez, who worked with Dick for three decades. "And he loved working with people. Dick will be greatly missed." ACL producer Jeff Peterson adds, "No one cared more about KLRU and ACL."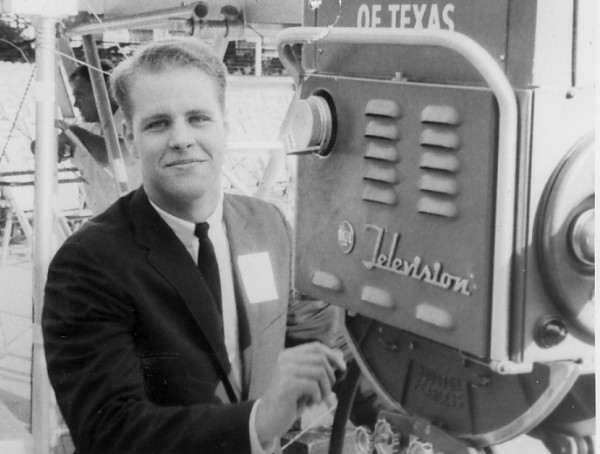 Current executive producer Terry Lickona calls Dick "one of the most important and unforgettable people in KLRU history. During my time as producer of ACL, I worked with him for over two decades when he was VP Production, then executive producer. He stayed out of the spotlight (mostly in the back of the room during a taping), but his larger-than-life presence was felt by everyone, from volunteer to senior management. But most of all I remember that smile (slightly embarrassed – he hated having his photo taken!) and laugh."
"Some of my best years have been spent at KLRU with a great group of experienced, creative, dedicated friends that are the best in the country," Dick once said while reflecting on a near-50 year career in television. "I am one lucky dude."
Dick was a true believer in public television as an idea, a means of communication and a standard by which to tell stories, and he believed in Austin City Limits as a way to convey those values. It's why, in the last years of his career, he'd taken to signing off his correspondence with a simple but elegant phrase that encapsulated his belief: keep the faith. We will, Dick. Thanks for your guidance.
Dick was inducted into the Austin City Limits Hall of Fame in 2016. His time with and importance to the show was captured in the video below, produced for the induction ceremony.