Austin City Limits presents one of today's most celebrated artists, Janelle Monáe, in a thrilling new hour of euphoric funk.  The award-winning singer, songwriter, performer, producer, activist and actor showcases songs from her widely acclaimed Dirty Computer in a must-see episode.
Monáe stole the show at this year's namesake ACL Festival; now the visionary funk songstress delivers a show-stopping master class for her Austin City Limits debut, featuring songs from her third solo album, Dirty Computer, one of 2018's most lauded releases.  Performing with a predominantly female ensemble, including a four-woman dance team, the Kansas City native slays in a breathtaking, eight-song set packed with exuberant choreography and elaborate costumes.  "I come in peace, but I mean business," the powerhouse proclaims to the Austin audience. She performs Dirty Computer gems, singing the funky "Django Jane" refrain "Black girl magic, y'all can't stand it," atop a golden throne; the sizzling "Pynk," a cleverly costumed celebration of female empowerment, and the sensual "Make Me Feel," opening in silhouette to showcase her Michael Jackson and James Brown-inspired dance moves.  Saying "We love you, Prince," Monáe pays tribute to her late mentor and collaborator with "Primetime," from 2013's The Electric Lady, as her guitarist evokes the unmistakable coda of the icon's "Purple Rain." She dazzles with back-to-back highlights from her Grammy-nominated 2010 debut The ArchAndroid, including her smash "Tightrope," then wraps up her stunning ACL debut with a climactic "Come Alive."
"The artistry of Janelle Monáe is stunning," says ACL executive producer Terry Lickona. "She can do it all. There's nobody else out there like her. I've never seen anybody like her on Austin City Limits – in over three decades, and that says a lot!"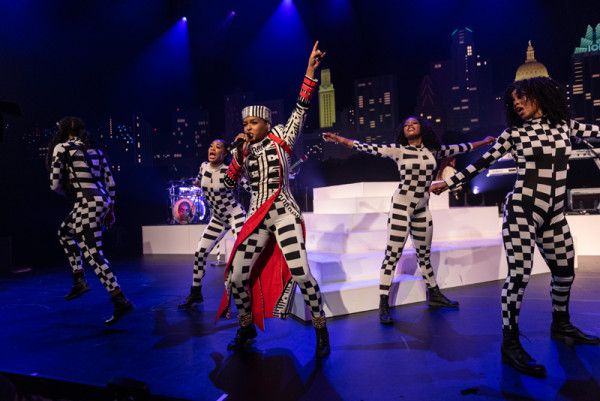 Tune in this weekend for this episode, and, as always, check your local PBS listings for the broadcast time in your area. Go to the episode page for more info, and don't forget to click over to our Facebook, Twitter and newsletter pages for more ACL info. Join us next week for an encore episode featuring singer/songwriters James Bay and Rhiannon Giddens.