Austin City Limits is proud to announce the newest class of Austin City Limits Hall of Fame inductees: pioneering rocker Roy Orbison, Americana legend Rosanne Cash and New Orleans icons The Neville Brothers. The 2017 ACL Hall of Fame inductees will be saluted at a ceremony with all-star music performances to be held October 25, 2017 at ACL's studio home, ACL Live at The Moody Theater in downtown Austin. Renowned singer-songwriter Chris Isaak will induct his idol and host the celebratory evening, which features an all-star line-up of guest performers including Grammy-winning legends Raul Malo and Ry Cooder.
The event will be open to the public and tickets are on sale starting April 21st at http://acltv.com/hall-of-fame/. More information about performances, presenters and additional guest stars will be announced prior to the event.
The latest class of inductees features music legends who have given timeless performances on the ACL stage. Roy Orbison's legendary appearance on ACL in 1983 is long considered one of the show's undeniable classics. With a setlist of indelible hits — "Only the Lonely," "Crying," "Blue Bayou," and "Pretty Woman" — Orbison performed his greatest hits with all the emotional power that made him an icon. Singer-songwriter Rosanne Cash debuted on ACL the same season as Roy Orbison in 1983 and has gone on to make seven standout appearances, each showcasing her artistic evolution as a songwriter. The Nevilles appeared on the show in 1979, 1986 and 1995, raising the bar on funk and soul with each appearance.
"Our annual Hall of Fame Induction and Celebration has become one of the highlights of the year," says Executive Producer Terry Lickona. "This year's honorees represent historic milestones in ACL's early years. Roy Orbison gave the audience collective goosebumps when he hit those highest notes; Rosanne was a trailblazer among female country singers; and The Neville Brothers were the first major New Orleans band to play the show. Even in those early days, they represented the diversity that has been the hallmark of Austin City Limits down through the decades."
The Austin City Limits Hall of Fame was established in 2014 to celebrate the contributions of those legendary artists and key individuals who have played a vital part in creating the legacy of what has become the longest-running music series in television history (43 years). The inaugural induction ceremony in 2014 honored Willie Nelson, Stevie Ray Vaughan & Double Trouble, Lloyd Maines, program creator Bill Arhos and Darrell Royal. 2015's second annual ACL Hall of Fame ceremony honored Asleep at the Wheel, Loretta Lynn, Guy Clark, Flaco Jiménez and Townes Van Zandt, along with the original crew of the show's first season in 1974-75. The 2016 Hall of Fame honored Kris Kristofferson, Bonnie Raitt and B.B. King, alongside former ACL executive producer Dick Peterson.
About the 2017 Austin City Limits Hall of Fame Inductees:
Roy Orbison: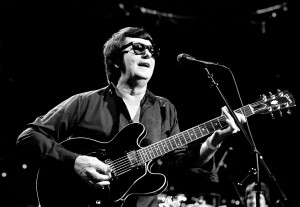 Roy Orbison possessed one of the most remarkable and recognizable voices in all of music; combined with his easy facility for writing memorable pop songs, it led to superstardom. The Vernon, Texas native's first success came as a songwriter in the '50s, when the Everly Brothers recorded his "Claudette." But he became a major star starting in 1960 with "Only the Lonely," beginning a string of hits including "Crying," "In Dreams," "Running Scared" and the immortal "Oh, Pretty Woman." After several years out of the spotlight, Orbison made a comeback in the late '80s as part of supergroup the Traveling Wilburys and with his final solo album Mystery Girl. His melodic gifts, well-timed sense of drama and magnificent voice spoke to generations of music fans – he remains one of the most beloved musical artists of the 20th century.
Rosanne Cash: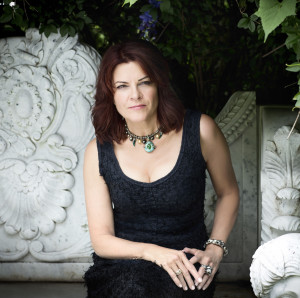 One of the country's pre-eminent singer/songwriters, Rosanne Cash has released 15 albums of extraordinary songs that have earned multiple Grammy Awards and 11 nominations, as well as 21 Top 40 hits, including 11 No. 1 singles. Her restless musical journey spans nearly four decades and includes a recent career triumph: three 2015 Grammy Awards for her widely-acclaimed album, The River & the Thread. Cash took top honors for the American roots travelogue, including Best Americana Album, and the Awards testify to her enduring talent as she won her original Grammy thirty years earlier. A collaboration with husband/co-writer/producer and arranger John Leventhal, The River & the Thread evokes a kaleidoscopic examination of the geographic, emotional, musical and historic landscape of the American South and achieved the highest Billboard album debut of Cash's career. The soul-searching trailblazer has been winning over audiences since she debuted on Austin City Limits in 1983. Cash went on to make six more appearances on the ACL stage, with each performance offering new insight into her creative process. A longtime arts advocate, Cash has partnered in programming collaborations with Carnegie Hall, Lincoln Center, San Francisco Jazz, Minnesota Orchestra and The Library of Congress. Country royalty, Cash has carved out her own powerful legacy and continues at the peak of her artistic powers and in full command of her singing and songwriting talent.
The Neville Brothers:
The first family of New Orleans music, the Neville Brothers have been world ambassadors for their city's distinctive style of funk, soul and R&B for four decades. Though Art, Aaron, Cyril and Charles first began performing as a unit in 1977, their musically legacy goes back much further, with Aaron's 1966 hit "Tell It Like It Is" and Art's work with the Meters starting in the mid-60s. The family band made its recorded debut in 1978 and has been unstoppable ever since, amassing a catalog of classic, rumpshaking albums like Fiyo On the Bayou and Yellow Moon and hits "Brother John/Iko Iko," "Yellow Moon" and their inimitable take on Leonard Cohen's "Bird On a Wire." A mainstay of New Orleans stages and a huge influence on the musicians who followed them, the beloved band took its party around the world. The Nevilles' three appearances on the show in 1979, 1986 and 1995, continued to get groovier, greasier and more funky with age.
The 2017 Austin City Limits Hall of Fame is brought to you by NetApp and also sponsored in part by Stratus Properties, Dell, HomeAway, Miller Imaging & Digital Solutions, Tracey & Bill Marshall, Asian American Cultural Center, The Capital Grille, Catherine L. Robb, Bruce Stuckman, Ph.D. and Nona Niland. For sponsorship opportunities contact Amanda Hutchins at ahutchins@klru.org.