Austin City Limits creates fireworks with an electrifying hour from rock innovators Queens of the Stone Age. Recently nominated for two Grammy Awards for Best Rock Performance and Best Rock Album, QOTSA prove they're undeniably one of the best rock bands today in a dynamic performance.
Queens' frontman Josh Homme appeared on ACL back in 2009 as part of the supergroup Them Crooked Vultures along with Dave Grohl and John Paul Jones, but in this appearance he makes his long-awaited ACL debut with QOTSA, the band he's led for nearly two decades. QOTSA released …Like Clockwork, their first disc in six years, in 2013, debuting at #1 on Billboard's 200 and earning unanimous raves on critic's Year-End Best Albums of 2013 lists, including Spin, Rolling Stone, Alternative Press and NPR. QOTSA's ACL performance includes songs from the new record and hits from throughout their storied career. The scorching eleven-song set opens with signature tracks from their 2002 breakthrough Songs for the Deaf blasted out on head-banging drums and Homme's trademark guitar tone. The band combine metal, blues, thrash, punk and psychedelia into a sound that's both classic and unique. Ringleader Homme leads the band through songs from their latest release along with seminal records Rated R and Era Vulgaris, complete with grinding riffs, menace and muscle, sex and swagger, in an addictive performance that is a master class in rock'n'roll.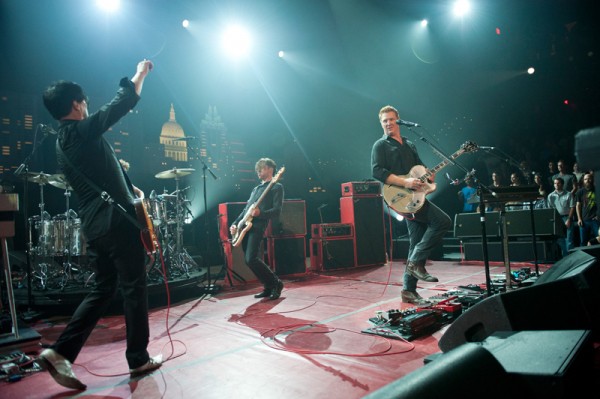 "Josh Homme is a genius, and he's made Queens of the Stone Age one of the best rock bands of our time," says ACL executive producer Terry Lickona. "They make some serious rock and roll, but without taking themselves too seriously."
Find out more about this week's episode here. Keep up with ACL happenings via our Facebook and Twitter pages, or our newsletter. Next week: songwriting legend Randy Newman.