This Saturday, October, 12, French band Phoenix make their ACL debut in an epic, career-spanning full-hour episode that showcases their impeccably crafted rock. "We are Phoenix from Paris, France," announces frontman Thomas Mars as they open a stellar performance, although no introduction is necessary for the rapturous Austin crowd.  French alternative rockers whose music resonates around the world, Phoenix kick off with a blistering rendition of "Entertainment" from their latest release Bankrupt! The band segue into the massive hit "Lisztomania" off their 2009 breakthrough Wolfgang Amadeus Phoenix, which won a Grammy Award for Best Alternative Album.  Called "one of the most influential post-millennial acts" by the NY Times, Phoenix earned headlining spots at 2013's Coachella and Lollapalooza festivals. As the group connects the dots of its decade-plus career in their ACL outing, they pair older tunes with newer material: "Too Young" from their 2000 debut is woven into a seamless melody with the more recent "Girlfriend." The opening synth notes of the intro to their smash "1901" draws raves from the audience as Phoenix cap a glorious set, with Mars calling the ACL appearance "a pinnacle moment" for the band.
"Phoenix has been on my hit list since they won their Best Alternative Album Grammy three years ago, but it's been well worth the wait," says ACL executive producer Terry Lickona. "Their new music shows remarkable growth, and their live shows are always electrifying. Their songs transcend geographical and musical borders."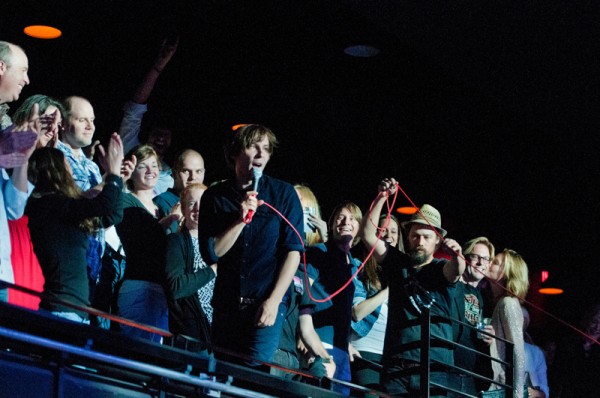 Check out the episode details here and tune in this Saturday to see the show for yourself. Click over to our Facebook and Twitter pages or our newsletter for the latest ACL skinny. Next week: the Lumineers and Shovels & Rope.