Folk rock has a long and glorious history and this weekend, we present a pair of contemporary music's best folk rock practitioners, as we present an encore broadcast of Mumford & Sons and Flogging Molly.
Riding high on its wave of success from the bestselling Sigh No More, Mumford & Sons dazzles with fan favorites "The Cave" and "Roll Away Your Stone" and, poignant ballads "Timshel" and "Awake My Soul." Iif you're a super fan, you're in for a special treat with "Lover of Light," a previously unrecorded track. The energy on the night of the taping vibrated the walls, and it translates directly to the screen.
Speaking of energy, Flogging Molly comes next. The band storms the stage with tuneful melodies and puts on a magnificent show with their unique brand of Celtic folk/punk. We hope you tune in to enjoy lively renditions of "Requiem For A Dying Song," "Tobacco Island," "Devil's Dance Floor," and "Likes of You Again." Bandleader Dave King called their ACL taping "the most important live performance they've ever done" – hard to say if that's true, but this show makes a strong case.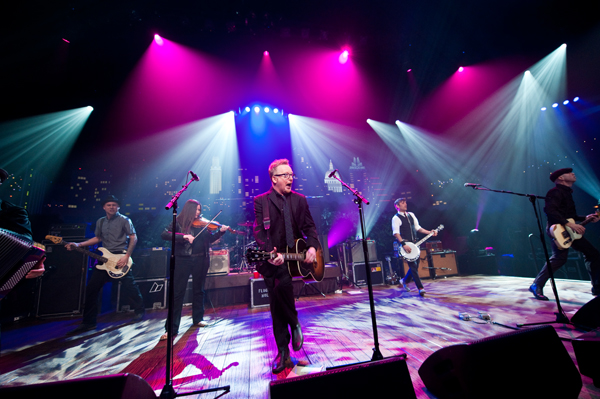 You can find more details on the episode page. Don't forget that you can hit up our Facebook, Twitter and Tumblr pages for more ACL TV information. Next week: The National and Band of Horses.