FUNDING FOR AUSTIN CITY LIMITS IS PROVIDED IN PART BY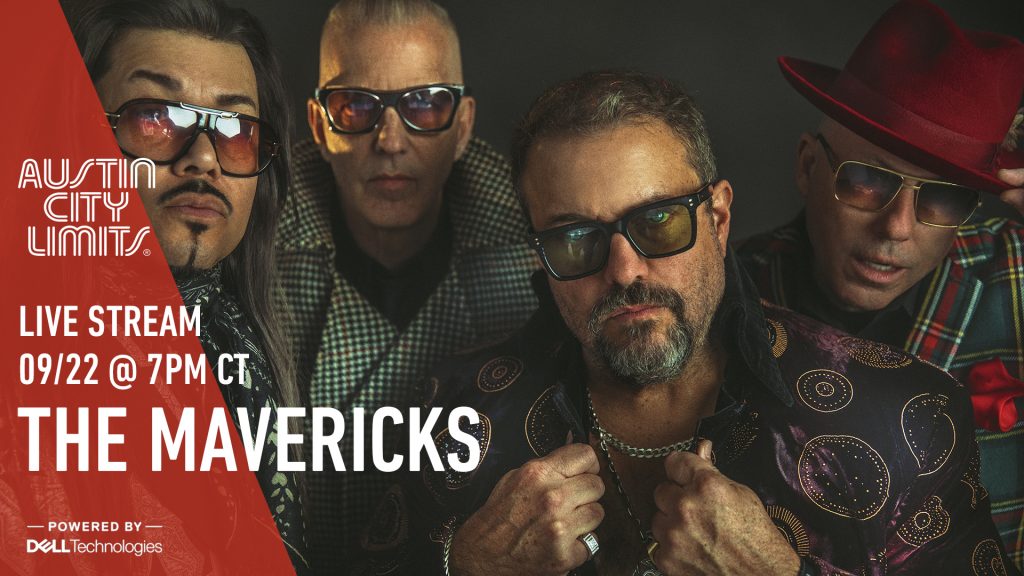 Thank you for being a supporter of Austin City Limits.
This is your private viewing room for our Austin City Limits livestream performances.
ADDITIONAL SUPPORT PROVIDED BY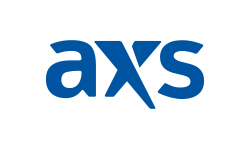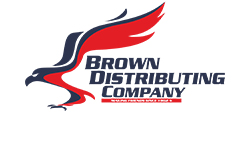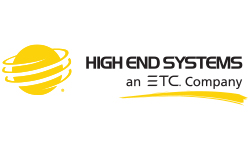 LOCAL UNDERWRITING

Baylor Scott & White Health, ConocoPhillips, Disco,
Thundercloud Subs, Norton Rose Fulbright
& FRIENDS OF AUSTIN CITY LIMITS
A full list of the current Friends of Austin City Limits members can be found at austinpbs.org/friends-of-acl/current-friends
ABOUT THE ARTIST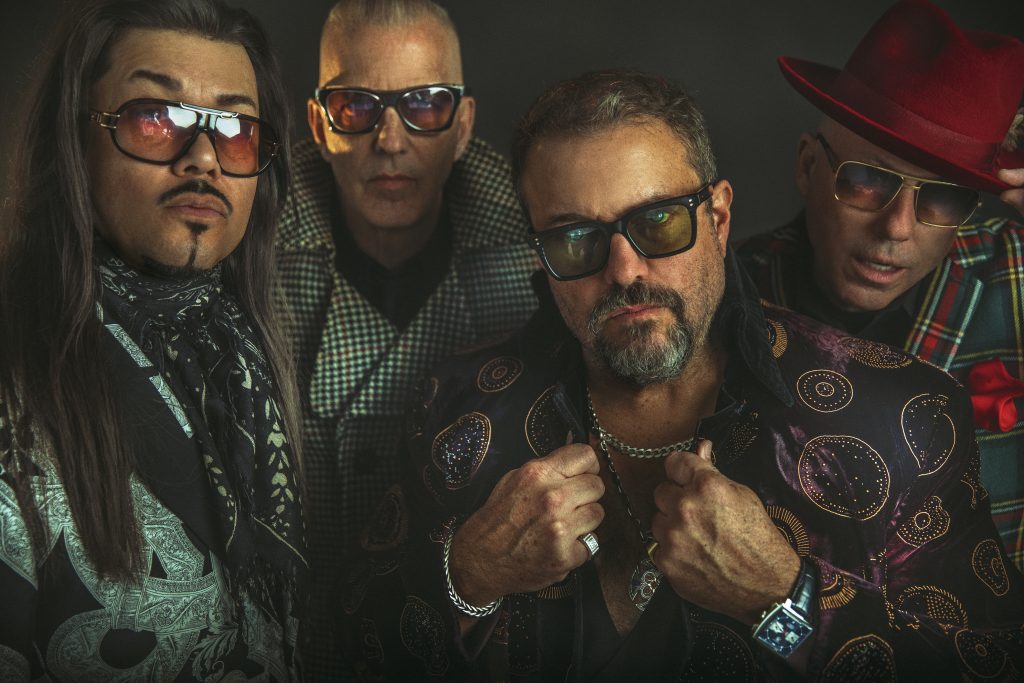 Austin City Limits is thrilled to welcome Nashville's eclectic roots rockers The Mavericks back for their third performance. The band comes to the stage in support of En Español, the group's twelfth LP and first to be sung entirely in Spanish.
Any band that manages to survive three decades, seeing its core members go from young adults to music veterans, is bound to have its swings and cycles. The Mavericks have gone through three distinct phases since they were founded in Miami in 1989: an initial period of heady success marked by big hits and critical acclaim in the '90s, a long hiatus starting 2003 when the musicians each went their own way, and finally, a triumphant reunion in 2012 which held long enough for them to recently celebrate the band's 30th anniversary. Now The Mavericks are releasing a new album that ushers in the fourth phase of their evolution.
"It's like we've had three different lives," says Raul Malo, the band's lead singer and songwriter, "and now this is a whole new beginning. We're sort of going into uncharted territory. I'm looking forward to it and I'm kind of nervous about it too. It's certainly a new adventure."
The band readily embraced the all-Latin concept as a team. "It's a communal project in many ways," says Malo, "even though I'm leading the charge." Like the band's entire body of music, this one album cannot be boxed into a single category. Although all twelve tracks are in Spanish, the collection represents a diversity of musical styles and cultural traditions, from tender boleros to brassy mariachi to reimagined Afro-Cuban classics. Seven of the tunes are familiar gems drawn from the vast Latin American songbook, while five are originals written or co-written by Malo. The songs are as diverse as Latin America itself, and as cohesive as the ideal of the American melting pot. To season this rich musical paella, En Español flips the band's usual fusion formula, which adds a striking assortment of genres – salsa, ska, norteño, mariachi, and much more – to its sturdy rock/country base. Now, the foundation is solidly Latin with streaks of irreverent rock and twangy guitars running through it, all branded with the unmistakable Mavericks style. "This album, to me, celebrates all those cultures that are so beautiful and so vibrant," says Malo, born in Miami to Cuban immigrants. "I'm proud of this record for that. I think it's a very inclusive record. Because this story is not just my story, it's the story of a lot of Latinos."
TONIGHT'S POSTER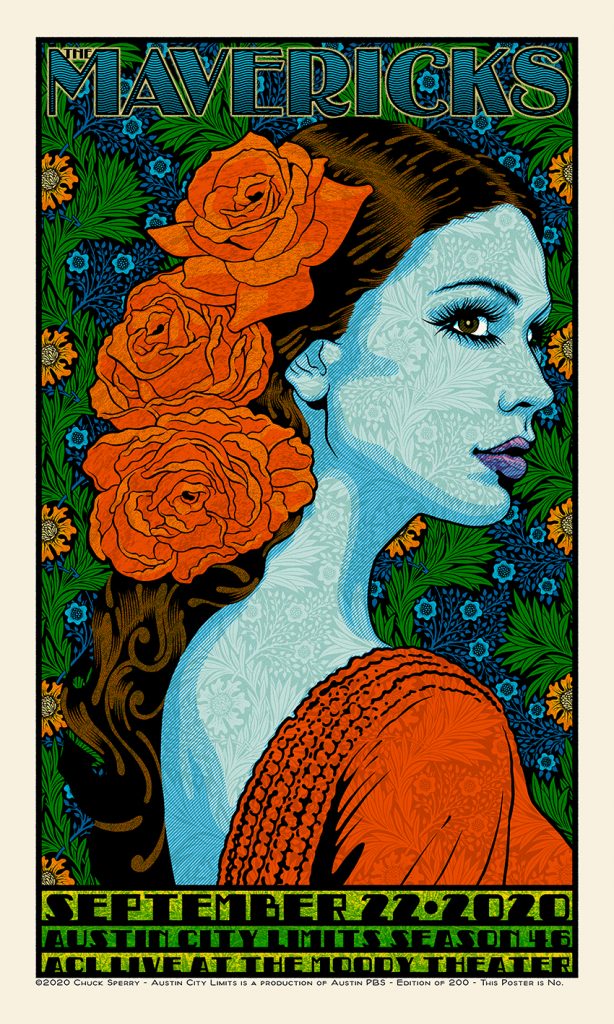 Chuck Sperry lives in the Haight-Ashbury district of San Francisco. He has honed the craft of designing and hand screen printing for over 20 years to become recognized throughout the world as one of the foremost rock poster artists and printmakers. He operates Hangar 18, a silkscreen print studio, located in Oakland. Elevating the craft to fine art, Sperry creates socio-political artwork beyond rock. He adheres to the ideal that beauty strengthens his message.
21" x 35"
7 Colors on Cream Paper
Signed and Numbered
UPCOMING STREAMS
October 1 – Jackie Venson