FUNDING FOR AUSTIN CITY LIMITS IS PROVIDED IN PART BY
Thank you for being a supporter of Austin City Limits.
This is your private viewing room for our Austin City Limits livestream performance.
ADDITIONAL SUPPORT PROVIDED BY
LOCAL UNDERWRITING
ConocoPhillips, Norton Rose Fulbright,
PNC Bank, Sixth Street, Thundercloud Subs
& FRIENDS OF AUSTIN CITY LIMITS
A full list of the current Friends of Austin City Limits members can be found at austinpbs.org/friends-of-acl/current-friends
ABOUT THE ARTIST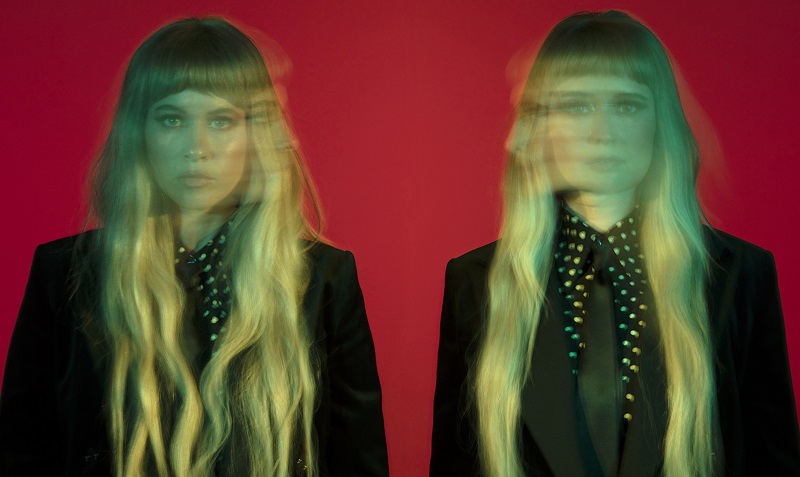 Acclaimed indie pop band Lucius are in the midst of a landmark year with the release of their widely acclaimed new album, Second Nature, out now via Mom + Pop.
Produced by Dave Cobb and Brandi Carlile, the record is a portrait of singer and songwriters Holly Laessig and Jess Wolfe's shared reflection, chronicling each other's seismic life shifts—motherhood, divorce, unplanned career pauses—and setting it to music.
"It is a record that begs you not to sit in the difficult moments, but to dance through them," Wolfe says. "It touches upon all these stages of grief—and some of that is breakthrough, by the way. Being able to have the full spectrum of the experience that we have had, or that I've had in my divorce, or that we had in lockdown, having our careers come to a halt, so to speak. I think you can really hear and feel the spectrum of emotion and hopefully find the joy in the darkness. It does exist. That's why we made Second Nature and why we wanted it to sound the way it did: our focus was on dancing our way through the darkness."
Released last month to critical praise, the Los Angeles Times raves, "dazzling…Second Nature mines an '80s-pop sound with lush synths and sleek disco grooves under the women's laser-guided vocals," while Variety declares, "with Second Nature…they're no longer 20 feet or even a couple of yards from stardom, but re-claiming the spotlight for themselves" and Relix proclaims, "stunning…a 10-song, smart-pop masterpiece."
Known for their perfectly harmonized vocals and electric live shows, Lucius is currently in the midst of an international headline tour and will join Brandi Carlile for several marquee concerts this summer. In addition to their work as a band, power vocalists Laessig and Wolfe are in-demand collaborators and have also recorded with Sheryl Crow, Harry Styles, The War on Drugs, Ozzy Osborne and John Legend and toured extensively alongside Roger Waters.
TONIGHT'S POSTER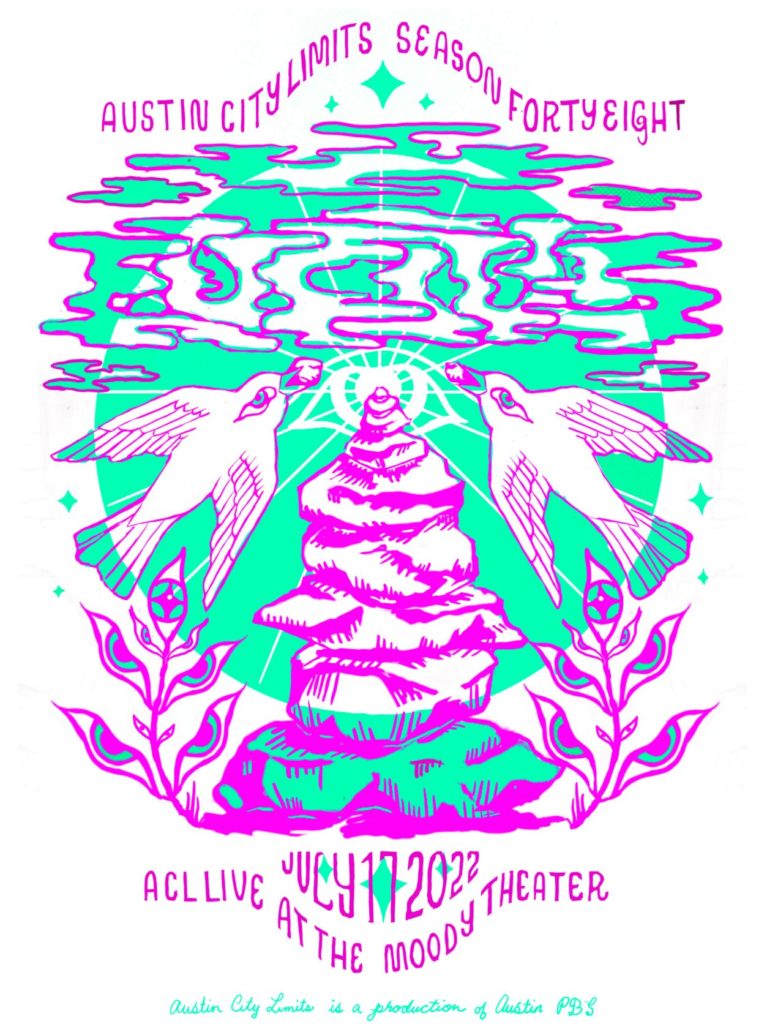 The poster for tonight's taping is by Austin's Fort Lonesome, who normally work in textiles and chainstitch embroidery but have used the similarly analog linoleum block carving technique to produce tonight's show poster. Fort Lonesome has had the privilege to work with Lucius in the past and have crafted several of the stage looks the band has performed in. They have also created stagewear for Jenny Lewis, Nikki Lane, Miranda Lambert, Diplo and many more. Instagram: @ftlonesome