FUNDING FOR AUSTIN CITY LIMITS IS PROVIDED IN PART BY
Thank you for being a supporter of Austin City Limits.
This is your private viewing room for our Austin City Limits livestream performance.
ADDITIONAL SUPPORT PROVIDED BY
LOCAL UNDERWRITING
ConocoPhillips, Norton Rose Fulbright,
PNC Bank, Thundercloud Subs
& FRIENDS OF AUSTIN CITY LIMITS
A full list of the current Friends of Austin City Limits members can be found at austinpbs.org/friends-of-acl/current-friends
ABOUT THE ARTIST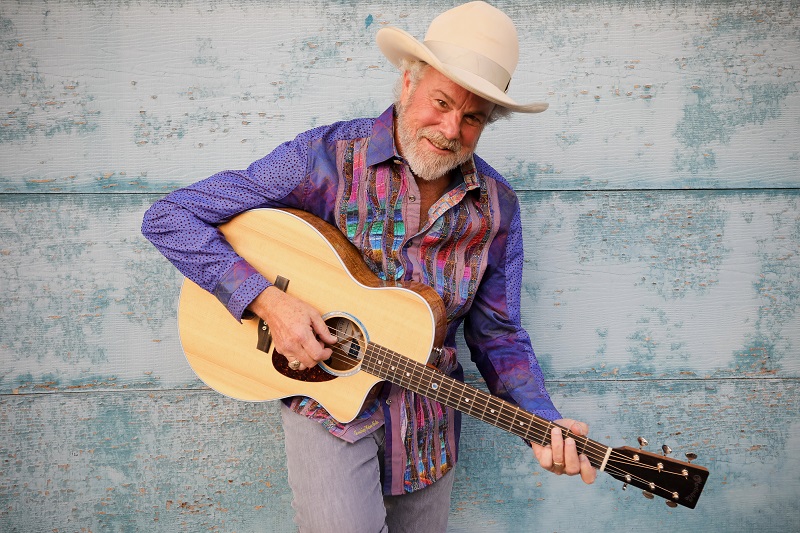 Robert Earl Keen debuted on Austin City Limits in 1989 as part of a Texas Showcase and has made four headlining appearances in addition to appearing as a guest of Lyle Lovett in 2000, returning for ACL's milestone 40th Anniversary special in 2014 and hosting the ACL Hall of Fame in 2019.
One of the most beloved songwriters and performers in Texas, the Houston native has lived his signature anthem "The Road Goes On Forever" as a road warrior performing over 180 dates in any given year, playing to his legions of fans at roadhouses, dance halls, theaters, and festival grounds.
The legendary entertainer made the surprise announcement in March that he'll wrap up a remarkable four decades of touring with one last tour in 2022 as his swan song: I'm Comin' Home: 41 Years On The Road.
"I've been blessed with a lifetime of brilliant, talented, colorful, electrical, magical folks throughout my life," says Keen. "This chorus of joy, this parade of passion, this bull rush of creativity, this colony of kindness and generosity are foremost in my thoughts…It's with a mysterious concoction of joy and sadness that I want to tell you that as of September 4, 2022, I will no longer tour or perform publicly."
With a catalog of 21 albums, a band of stellar musicians, and many thousands of live shows under his belt, POLLSTAR ranked Keen in its Top 20 Global Concert Tours in 2021. Since releasing his debut album, No Kinda Dancer, in 1984, Keen has blazed a peer, critic, and fan-lauded trail that's earned him living-legend status in the Americana music world. He's received many accolades along the way, including 2015's inaugural BMI Troubadour Award, celebrating songwriters who have made a lasting impact.
His songs have been recorded by George Strait, Joe Ely, Nancy Griffith, Gillian Welch, The Highwaymen and more. Keen has been inducted into the Texas Heritage Songwriters Hall of Fame (alongside his longtime friend and Texas A&M classmate Lyle Lovett), the Texas Cowboy Hall of Fame, and the Distinguished Alumni Award from Texas A&M University.
Keen was weaned on classic rock and Willie records and steered clear of the country mainstream, always taking the road less traveled throughout his storied career. His literate songcraft, razor wit and killer band stirred up a grassroots sensation not seen since the '70s heyday of outlaw country. While Keen will be hanging up his hat on live shows, he'll continue to write music and create, host his popular Americana Podcast, support young artists, and follow his artistic muse wherever it takes him.
We're thrilled to welcome Robert Earl Keen back to our stage for this very special performance.
TONIGHT'S POSTER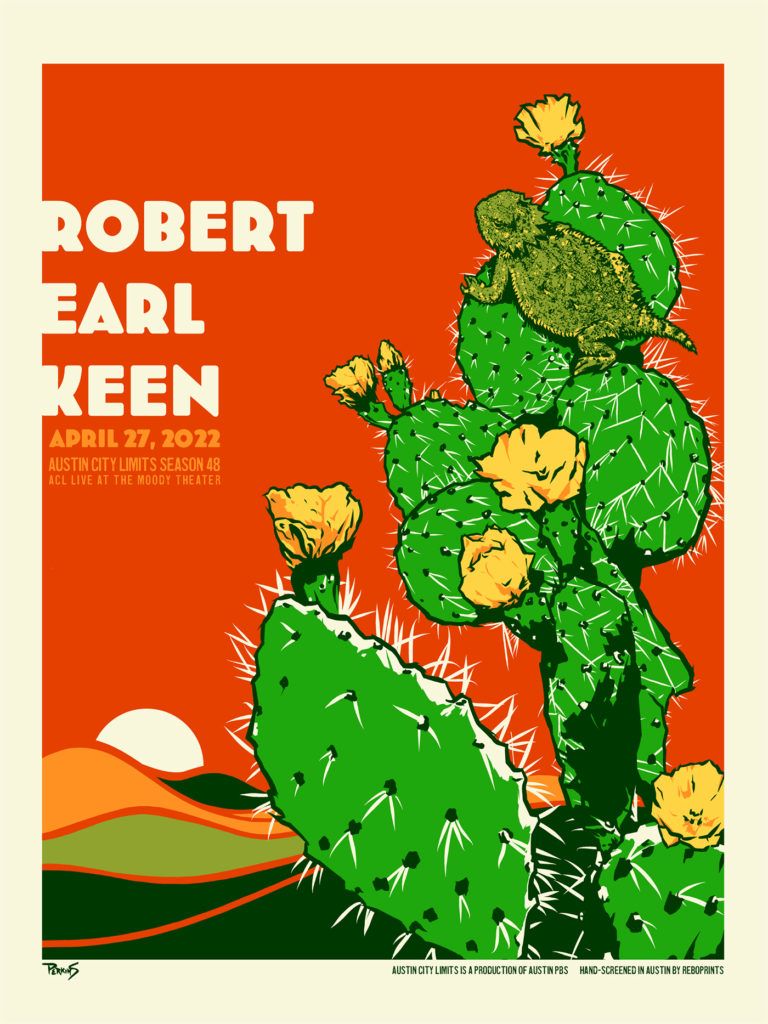 Austin native Billy Perkins was drawing by age 4, inspired by the comic book art of Buscema, Colan, Kirby, Steranko and more. More major artistic influences came in the form of album cover art, psychedelic poster art and of course, the music itself. Perkins' style is derived equally from these influences, at times combining elements of them all. Perkins' 30-year career has produced posters for Widespread Panic, Blondie, Cheech & Chong, Alice in Chains, ZZ Top, Fleetwood Mac, Metallica, Foo Fighters, Black Pumas and many more. Instagram: @billyperkinsart