FUNDING FOR AUSTIN CITY LIMITS IS PROVIDED IN PART BY
Thank you for being a supporter of Austin City Limits.
This is your private viewing room for our Austin City Limits livestream performance.
ADDITIONAL SUPPORT PROVIDED BY
LOCAL UNDERWRITING
ConocoPhillips, Norton Rose Fulbright,
PNC Bank, Thundercloud Subs
& FRIENDS OF AUSTIN CITY LIMITS
A full list of the current Friends of Austin City Limits members can be found at austinpbs.org/friends-of-acl/current-friends
ABOUT THE ARTIST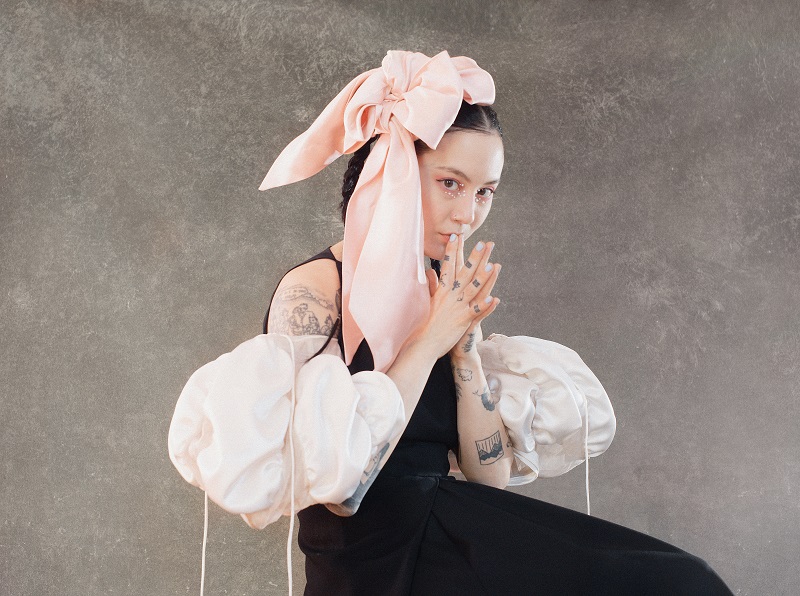 2021 was a big year for Michelle Zauner. She released Jubilee, her album with her pop-alternative band Japanese Breakfast, which quickly became one of the most praised releases of 2021, landing her two 2022 GRAMMY nominations for Best New Artist and Best Alternative Album, as well as placement on Best Of 2021 lists from Rolling Stone, People, Pitchfork, Entertainment Weekly, Billboard, NPR, Spin, Wall Street Journal and more.
The album was also voted the #1 album of the year on NPR's Listeners' Poll, and its lead single "Be Sweet" was voted the #1 song of the year on Pitchfork's Readers' Poll.
From the moment she began writing her new album, she knew that she wanted to call it Jubilee. After all, a jubilee is a celebration of the passage of time—a festival to usher in the hope of a new era in brilliant technicolor. Zauner's first two albums garnered acclaim for the way they grappled with anguish; Psychopomp was written as her mother underwent cancer treatment, while Soft Sounds From Another Planet took the grief she held from her mother's death and used it as a conduit to explore the cosmos. Jubilee is an album about processing life and love in the quest for happiness, and how that process sometimes requires us to step outside of ourselves.
In addition to Jubilee, 2021 saw Zauner release her New York Times best-selling memoir Crying in H Mart, which she's currently adapting for the screen for MGM's Orion Pictures. Crying in H Mart is an unflinching, powerful memoir about growing up Korean American, losing her mother, and forging her own identity. The book has been on the New York Times Best Sellers' list for 30 weeks.
She also released the original soundtrack to the anticipated video game Sable, which Entertainment Weekly compared to David Bowie's 1977 masterwork Low and Pitchfork said is "a streamlined glimpse into her versatility as a narrative artist."
Michelle Zauner first appeared on our stage at the 2021 Austin City Limits Hall of Fame celebration to salute honorees Wilco and we're thrilled to have her return with Japanese Breakfast.
TONIGHT'S POSTER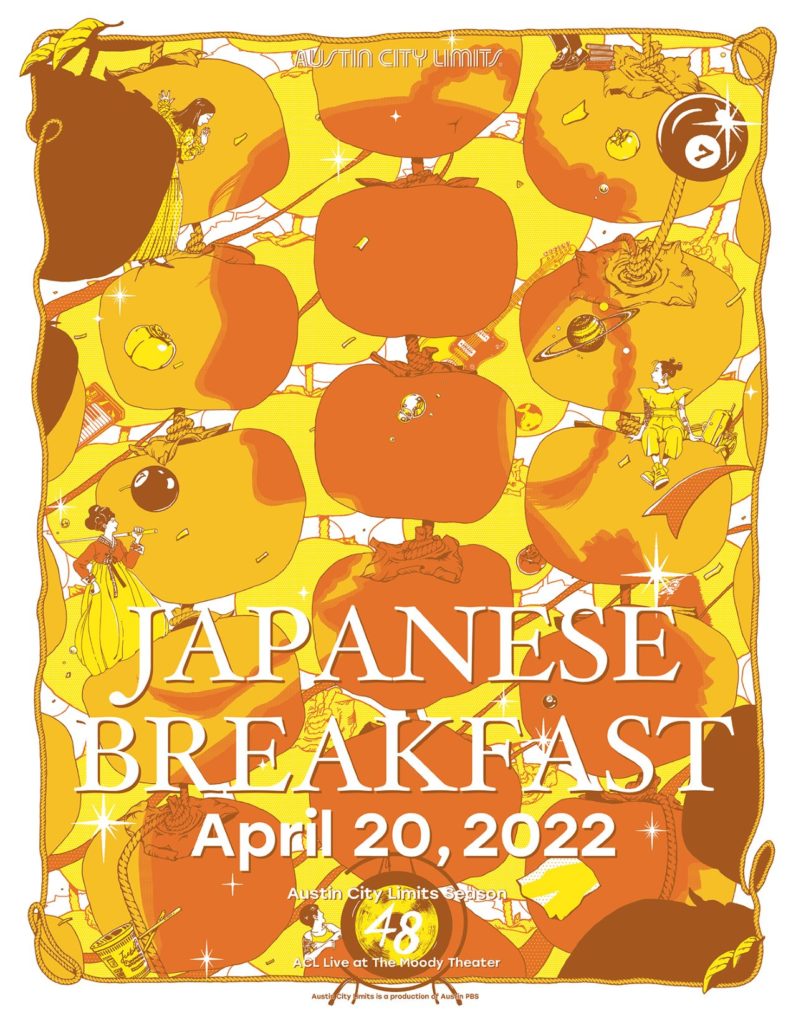 Ryuta Endo is an illustrator based in Japan. Like many kids in Japan, he was strongly influenced by manga, video games, and animation, and started drawing at an early age. Growing up as a music fan, he has also drawn inspiration from album artwork and sounds. His artwork, which evokes emotion and storytelling, can be seen in many of the Japanese Breakfast merch designs. He also creates art for album covers and other music-related designs. Instagram @re_illust