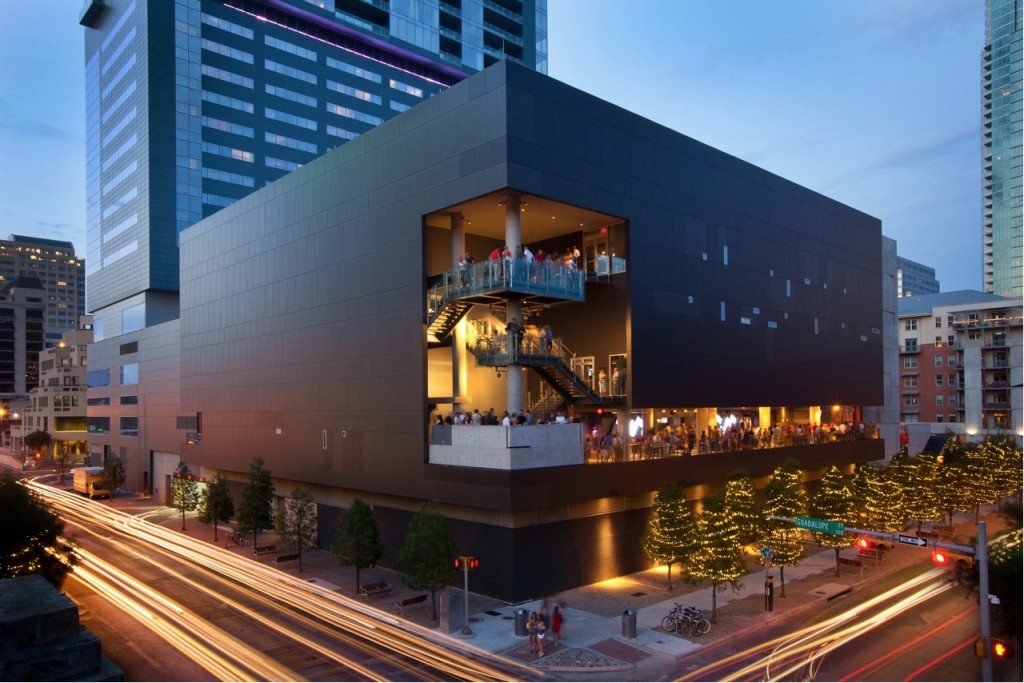 In 2011, Austin City Limits moved production to ACL Live at The Moody Theater, a full-time music venue and state-of-the-art production facility with a 2700-seat capacity and a LEED certification for sustainable development. Tours of ACL Live at the Moody Theater run Monday through Friday, 11 AM – Noon. Tours will begin from the ACL Live Venue Box Office located on Willie Nelson Blvd (W. 2nd Street).
ACL Live at The Moody Theater is part of a full block multi-purpose development. The venue features a state-of-the-art production facility – including a comprehensive High Definition production system and a direct fiber connection to KLRU's home on The University of Texas campus. The move has also expanded audience capacity, so more fans than ever can participate in ACL tapings.
The facility also allows KLRU to record a variety of other musical performances. For example, KLRU taped world-renowned classical guitarist Jorge Caballero, the Miro Quartet and Classical Guitar Orchestra, conducted by the Austin Symphony's Peter Bay. This performance aired as part of its Arts In Context series and the station has plans to record more classical performances in the future.