Brand New Season 49 Episodes Coming to PBS October 7
This Week on Austin City Limits on PBS
Celebrated singer/songwriter/rockstar Brandi Carlile raises the roof for a full hour of passionate and powerful songs from her acclaimed album In These Silent Days.
Brandi Carlile airs Saturday, October 1 on most PBS stations. Watch on your local PBS station or stream it beginning this Sunday.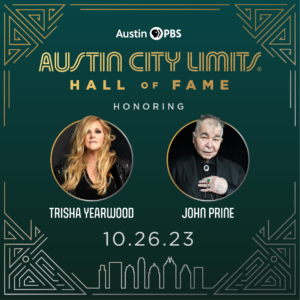 Stream our latest broadcast episode
Enjoy fresh perspectives in song from Olivia Rodrigo and Phoebe Bridgers. The chart-topping Rodrigo performs tunes from her bestselling debut Sour, while Bridgers sings songs from her critically acclaimed LP Punisher.
---
---
Funding for Austin City Limits is provided in part by
Great music. No limits. Now the longest-running music series in American television history, Austin City Limits showcases popular music legends and innovators from every genre. In addition to being honored by the Rock and Roll Hall of Fame and Museum as a rock and roll landmark, Austin City Limits is the only television program to ever receive the National Medal of Arts, the nation's highest award for artistic excellence.